Story Time: It's the last of the month… and you have a low balance in your bank account. You need money to pay off an EMI, but salary payday is still two days ahead. Sounds like skating on thin ice… Right?
That's where cash advance apps like Possible Finance come into the picture.
'Cash Advance Apps' facilitate earned wages to your bank account prior to the actual payday for a nominal charge. These apps are designed to help people who need urgent money for a short span of time to tackle an unprecedented situation. The industry is on a boom, and many players are jumping to profit out of the wave.
However, the industry is not easy to crack. To help you out today, we are answering some popular cash advance app doubts and will list some top cash advance apps like possible Finance.
What is Possible Finance?
Possible Finance is a limited lending platform for borrowers with bad credit history. It provides online loans up to $500 through its mobile or web app. The amount can be paid back at the borrower's ease up to two months. The app is designed to help people with bad credit history and that require short term financial help to avoid bank penalty or overdraft charges. The app reports your credit repayment history to two top credit bureaus and is also helpful in building a good credit history.
Data for Apps like Possible Finance – Statics
More than 70% of American citizens take less than $20,000 worth of Personal Finance,
An average American has approximately $23,325 worth of debt
According to a report, more than 30% of an average American's income goes into paying off debt,
The average credit card score for a US citizen is 711,
In 2020, the credit request for over 41% of Black US citizens was rejected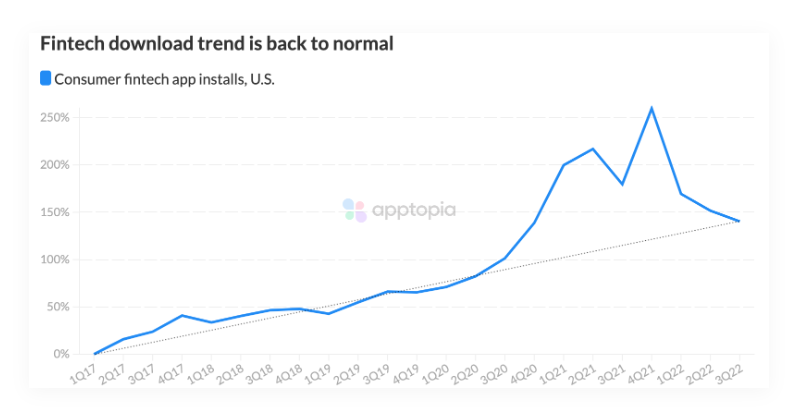 How Does Possible Finance Work?
Possible Finance is an online platform that provides limited amount loan without a credit check to people. You can apply for a loan up to $500 through its website or app and can pay the amount back within a span of two months. Below are some important points to consider before using the app –
Important Points to Know –
1. You need to submit the past two months of bank statements before getting your loan approved.
2. Once you apply for the lending amount, the app lets you know within a day if it's approved or not.
3. Once you receive the amount, you have to pay it back in four equal installments every 15 days, i.e., 2 months.
4. You will also get a grace period of 29 days to adjust your payment due dates at no extra cost.
What are the Top Features of an App like Possible Finance?
It is important to have some additional features if you want to build loan apps like Possible Finance. Hire the best web development company as per your requirements and assist them in using mobile app development tools to build additional features than your competitors.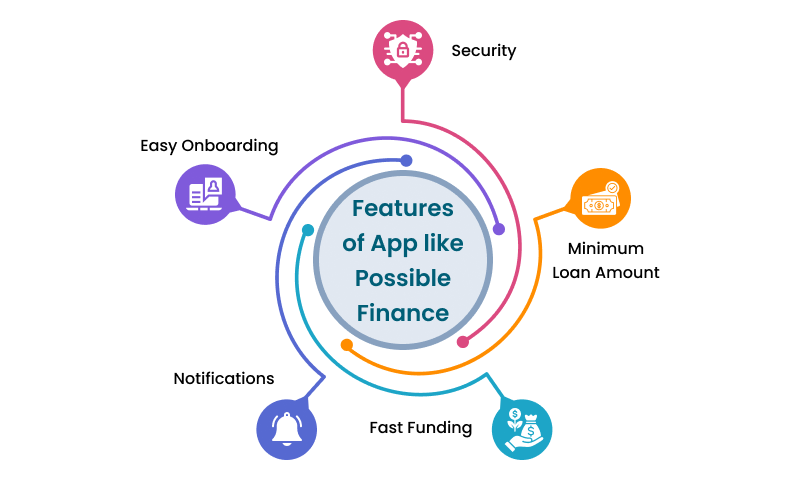 1. Security
An app like Possible Finance needs to have robust security and authorization to protect sensitive user data. Customers upload significant data like bank account number, ID cards, and other personal information. It should be protected with features like two-factor authorization, biometric sign in option, mandating strong passwords, and single device login.
2. Easy Onboarding
Apps like Possible Finance and other related categories have an uninstall rate of 77.3%, according to a study published in August 2020. This number can be reduced with the help of an easy onboarding process and an easy-to-understand interface. A user decides to keep the app or not based on the onboarding process.
3. Minimum Loan Amount
Possible Finance has a low minimum loan amount of $50, which is feasible for borrowers with small amount requirements. Finance apps can adopt this feature to attract and gain users.
4. Notifications
Notifications are an important feature for any app like Possible Finance. Users need to be updated about every transaction and alert related to their account.
5. Fast Funding
An important feature that apps like Possible Finance offer are easy and quick funding to users with low credit score at a relatively higher rate. Cash Advance apps lend loans in approximately two days in your bank account directly.
Notable Fact – The cash advance approval rate is over 84% as per the Federal Reserve.
Pros & Cons of Cash Advance Apps like Possible Finance
Pros –
Low Fees – Unlike loans, cash advance apps have relatively low interest charges and no cost to lend money.
Additional Tools – Most of the popular cash advance apps like Possible Finance offer several other additional features like expense analysis, overdraft protection, and tools like budgeting, spending trackers.
Early Wage – Cash advance apps provide access to early wages than the actual payday, helping people avoid overdraft charges or any penalty in case of financial emergency. For instance, Possible Finance loan app offers credit 2-4 days prior to the payday, depending upon some factors.
No Credit Score Required – Cash advance apps generally do not consider your past credit score to lend you money. Thus, even with a bad credit history, you have access to early wages.
Cons –
Personal Information – A user has to provide a lot of personal information and banking details to the app to get access to the money. These apps usually do not have appropriate policies and safety measures to protect user data.
Additional Charges – Cash advance apps like Possible Finance have charges to provide extra services. If you need instant cash, then these apps have a membership charge, and also, if you miss the due date, then the interest rates are skyrocketing high.
Short Repayment Time – Cash Advances are not loans but only help to tackle unexpected advances. These payday advances have to be repaid quickly, usually within 2-3 weeks; otherwise, the charges aare too high.
10+ Cash Advance Apps like Possible Finance
1. Chime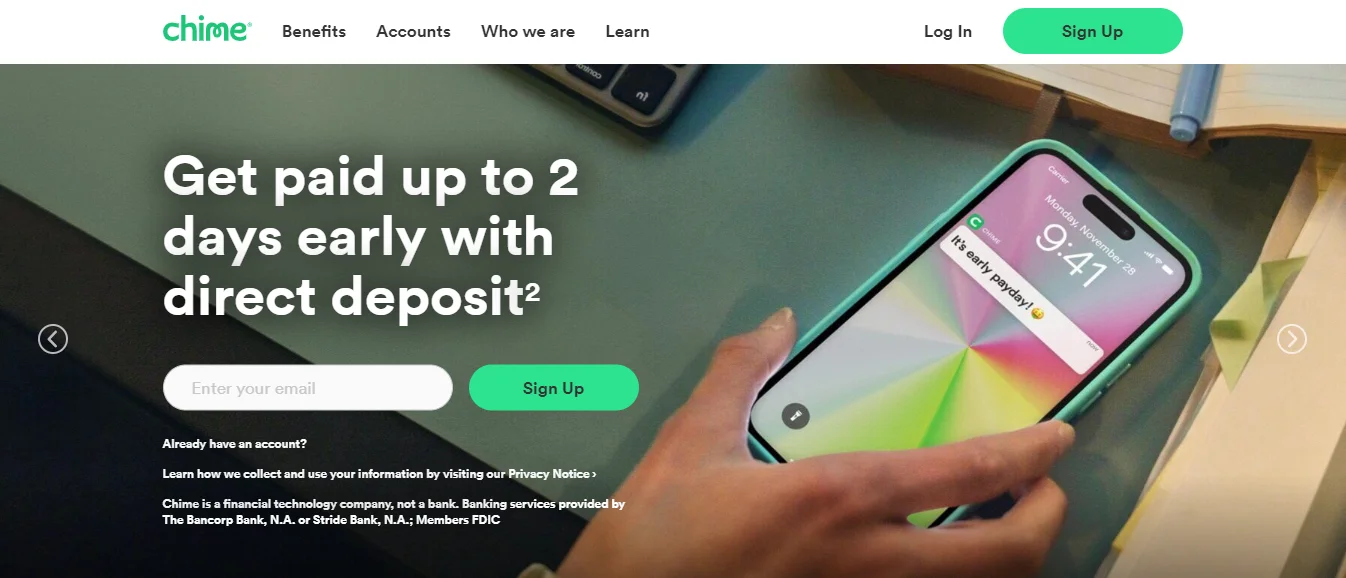 Chime is one of the best cash advance apps on the list and lends up to $200 without any charges or fees. The company has more than 8 million account holders and provides you access to 60,000+ ATMs without any fee. This US-based technology company also offers Chime debit cards for ease to users. Apps like Chime are usually safe & secure and trusted by users.
Features –
No Additional Charge or Interest
Access to Waged Earnings two days earlier
Up to $200 Overdraft Protection
2. Dave

Dave is a top-rated smart financial management platform that helps you take control of your finances. The app offers useful financial tools such as income tracking, account balance forecasting, and budgeting and is an excellent platform for professional & personal use. Apps like Dave facilitate cash advances for users and also sends alerts about upcoming EMIs and other transactions, thus, helping users avoid unnecessary overdraft charges and penalty.
Features –
Budgeting tool to Keep track of expenses
Rent reporting feature to boost credit score
Low-cost membership @$1/month
Withdrawal up to $200
3. Earnin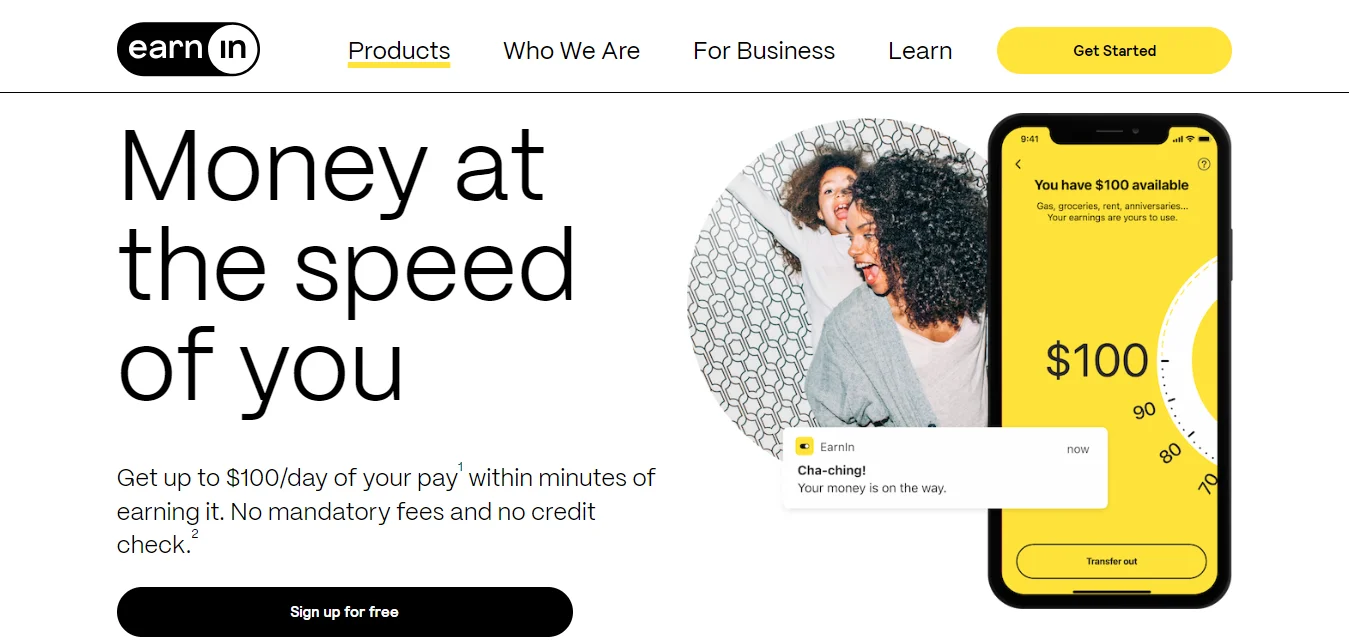 Earnin app allows users to access their earnings before payday to avoid any bank penalty or charges. The app's UI/UX is built exceptionally well which makes it easy for users to receive payments, request cash advance, and track earnings. You can request up to $100 per day earning wage without any fee and interest from apps like Earnin. Along with this, the app also facilitates community-based support and financial transparency with top attributes like balance shield and lightning speed.
Features –
Cash Advance up to $500 at no interest or charge
Overdraft preventing feature
Additional discount coupons and offers at stores
4. Brigit
Brigit is an innovative budgeting and cash advance financial app that facilitates user with effective and personalized financial solutions. The company aims to simplify finance management and lift money stress out of people's lives through advance features like instant pay advance, personalized money coaching, and budgeting. Notably, the app also offers helpful tips to users to increase their credit score and save money. Generally, for apps like Brigit, the interface and design are incredibly responsive and simple.
Features –
Lending available to people with poor credit history
No credit check
Interest free $250 advance
5. MoneyLion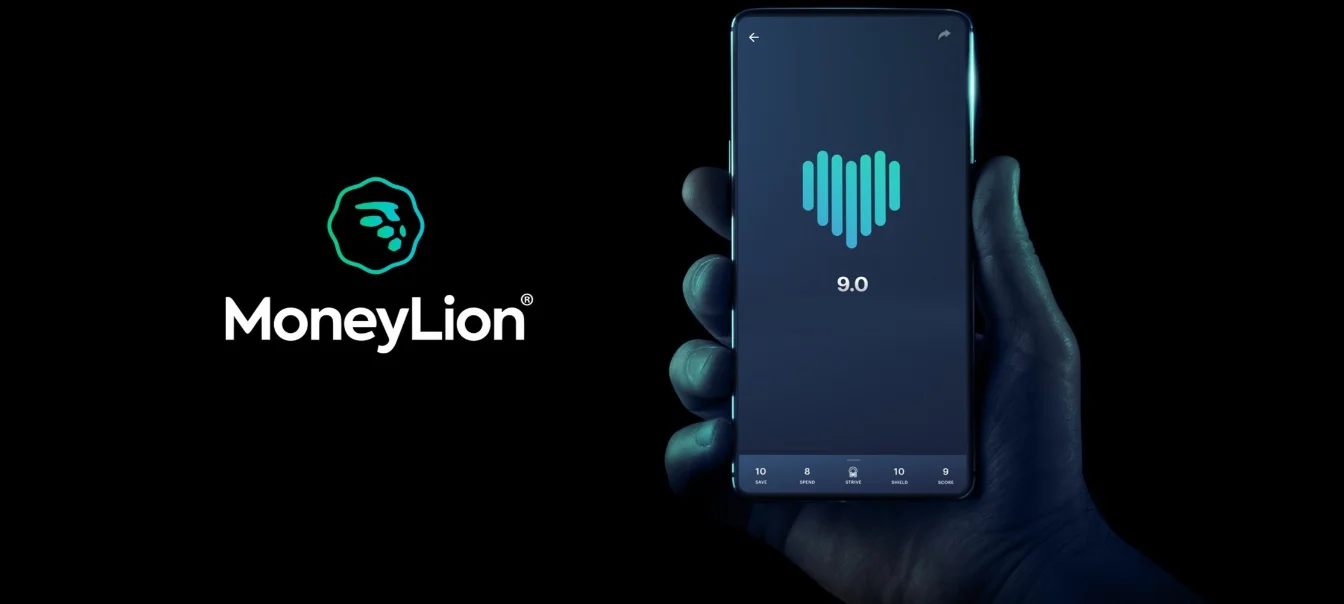 MoneyLion provides the highest cash advance in the personal finance industry, i.e., up to $1000 without any hard credit history check. The maximum finance amount is $500 for non-paying members, but the members who pay a subscription of $19.99 can access larger options. Apps like MoneyLion are best for users that require a large pool of amount but have poor credit history.
Features –
Shopping and cash back vouchers at popular stores
Credit history and score tracking
Free checking account
6. Empower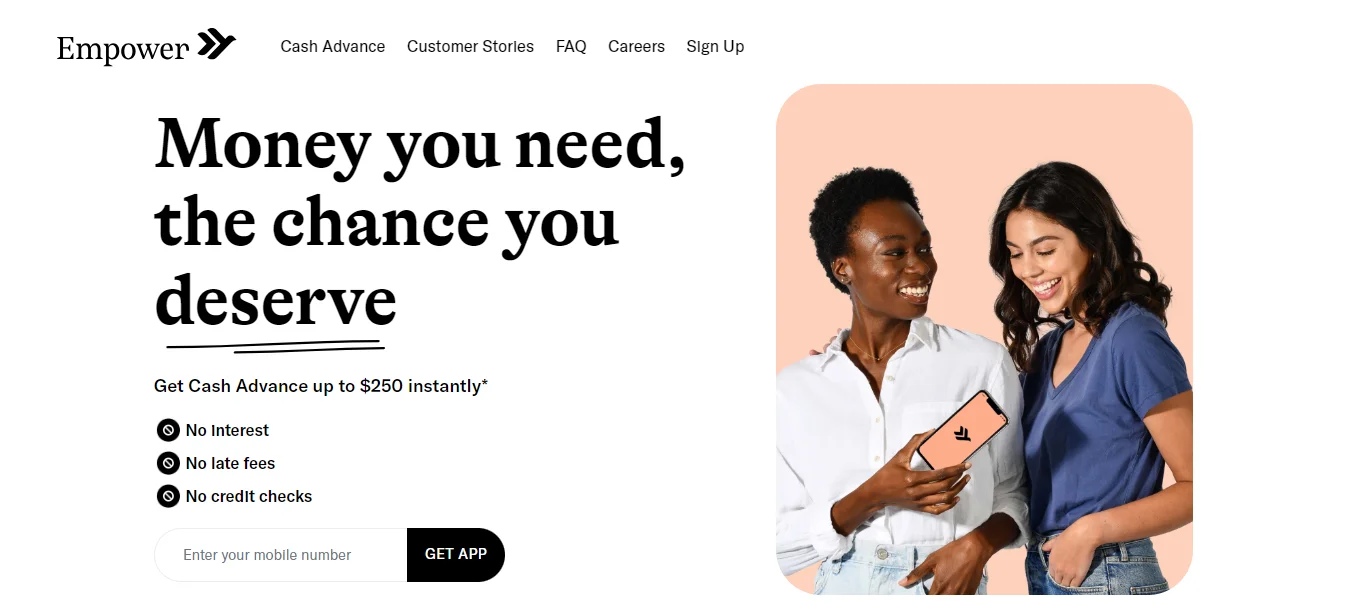 Empower is a lending app that helps users regain their credit score and have financial health established again. The app starts with a credit limit of $200 but increases it as you repay them timely. Empower, owned by Empower Finance Inc., is a safe & secure app and only collects limited data (that you provide). However, note that the app is not free and costs $8 per month after the 14-day trial ends. Further, Apps like Empower have some amazing features like Auto Save, interest free cash advance, and no hidden charges.
Features –
Interest free cash advance of up to $250.
AI recommendations based on financial habits.
Account monitoring and automatic saving deposits.
7. FloatMe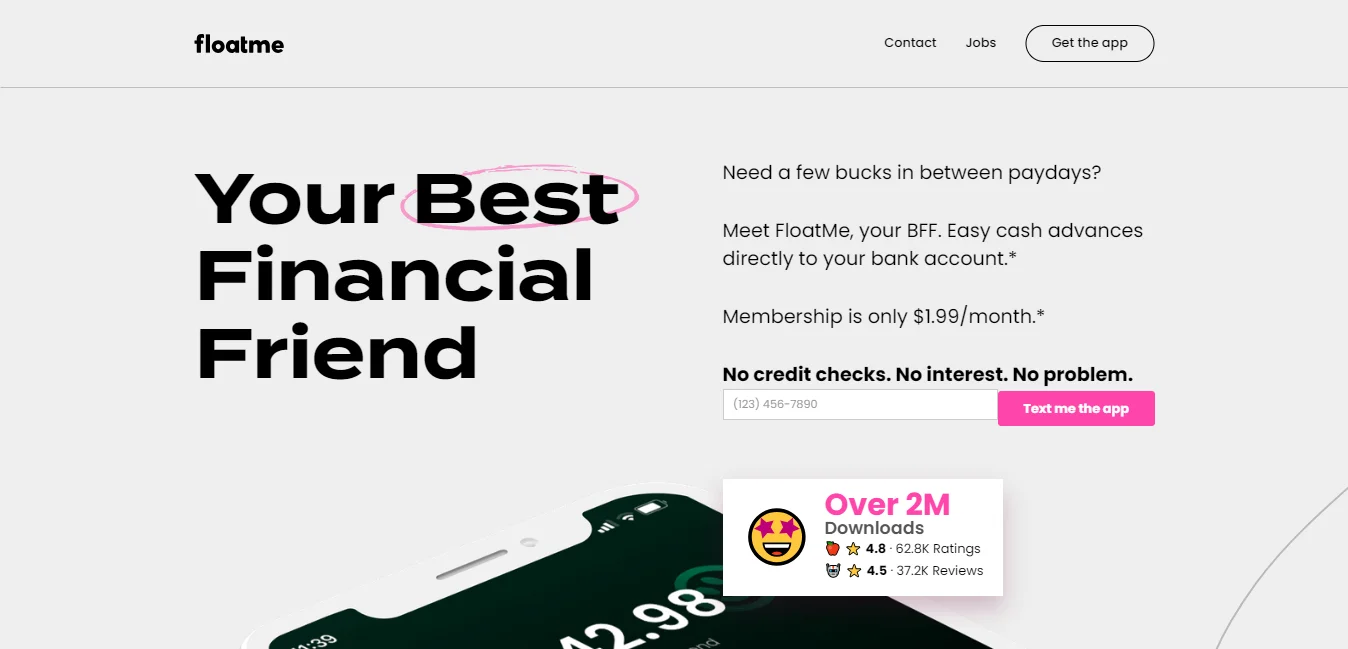 FloatMe is a top rated app that lends instant cash advance up to $50 without any credit score check and at no charge or interest. The app offers this money to dodge unexpected expenses and calls the $50 advance as "Float". The app supports all the top banking institutions to make the process easy and fast for people. Further, all your personal information is safe as apps like FloatMe uses 256-bit encryption security and offers features like overdraft alert and cash advances at a member charge of $1.99/month.
Features –
Supports 10,000+ banking institutions
Provides personal finance articles
Alerts during risk of overdraft
8. Klover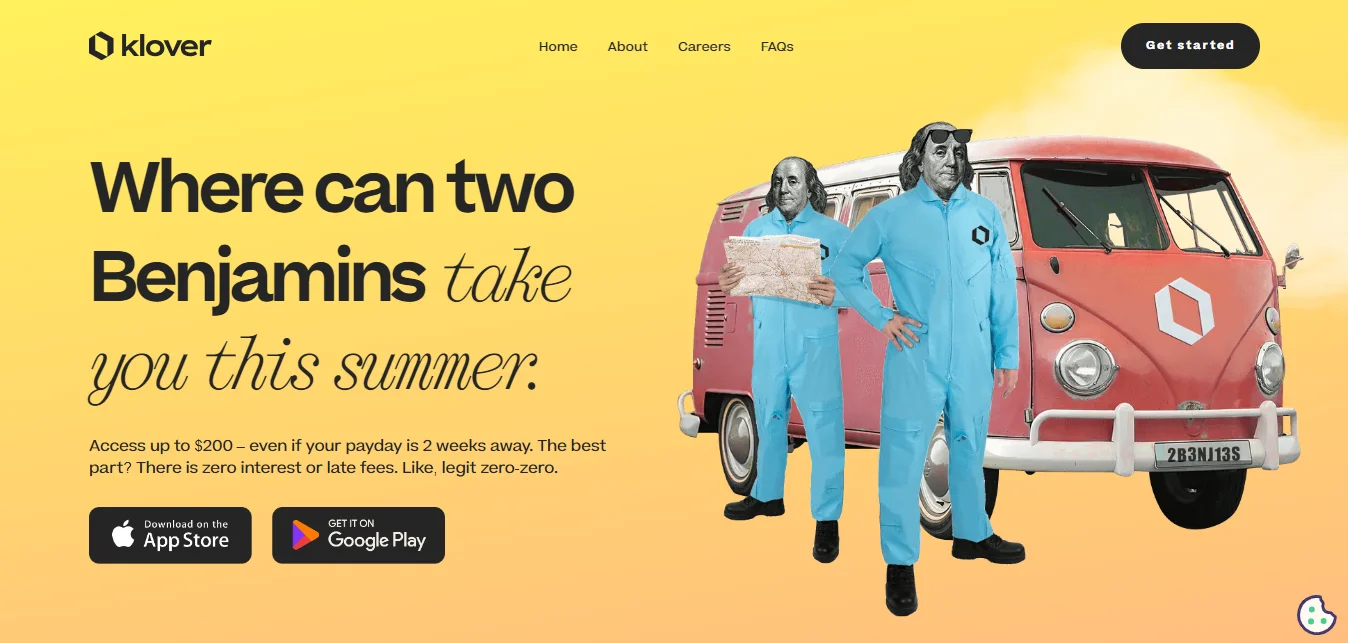 Klover was the first to bring the cash advance concept to the market. The app offers up to $100 instant credit as an early wage before your salary day. Apps like Klover also provide additional features & tools apart from advances such as budgeting tools and auditing. You need to link your bank account and get your salary verified but doesn't do a credit score check for offering cash. Note that apps like Klover take 3 business days to dispense your cash and offers instant transfer at an additional charge. No interest is charged on any advances. However, the app doesn't provide high amount loans similar to Possible Finance that offers up to $1000 advance.
Features –
Variety of Tools Available on App
Cash Withdrawal within 24 hours
High Data Security & Encrypted Information
9. Albert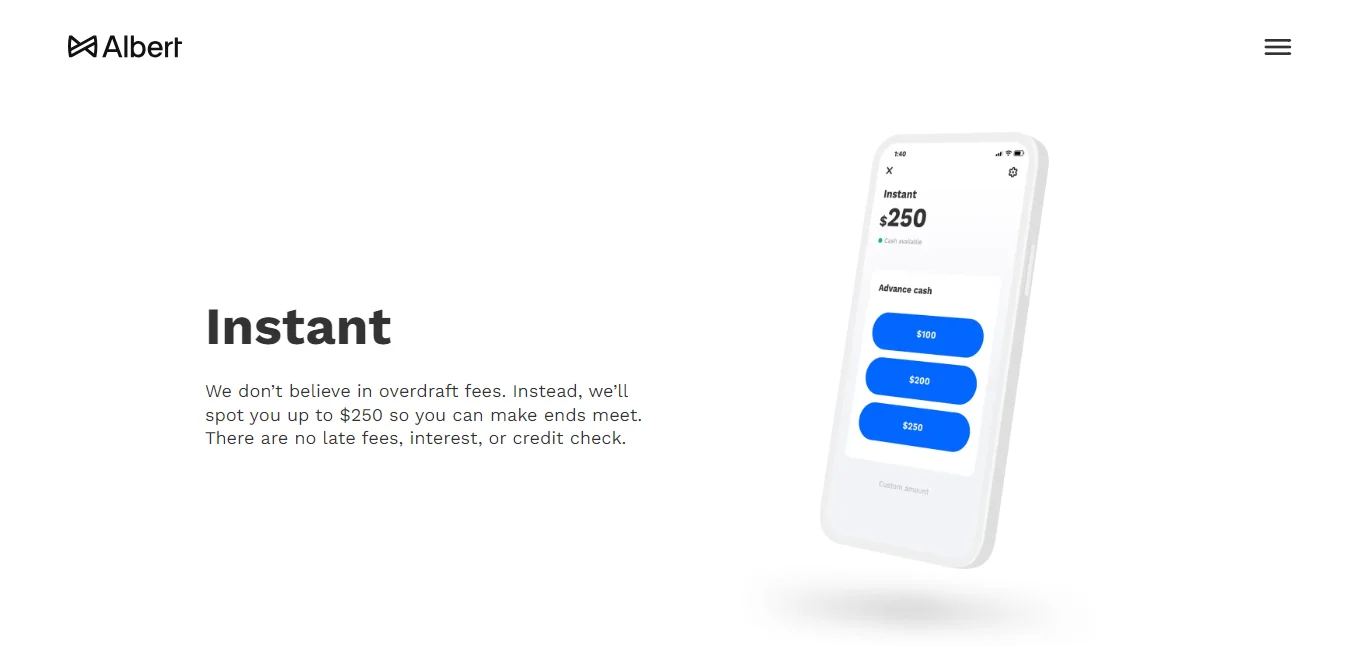 Albert is a better version of conventional cash advance apps like Possible Finance. Unlike them, Albert doesn't charge any fee or interest as compared to Possible Finance (which has APR of up to 460%), making it cost-effective than them. The maximum advance the app offers is $250 without any fee or membership. However, the app also has an $8 per month member that provides several benefits like instant approval. If you want to build apps like Albert then make sure to offer some additional features.
Features –
Financial Experts Team to Make Financial Plan
Interest free $250 cash advance
Savings accounts are insured under FDIC
10. Cleo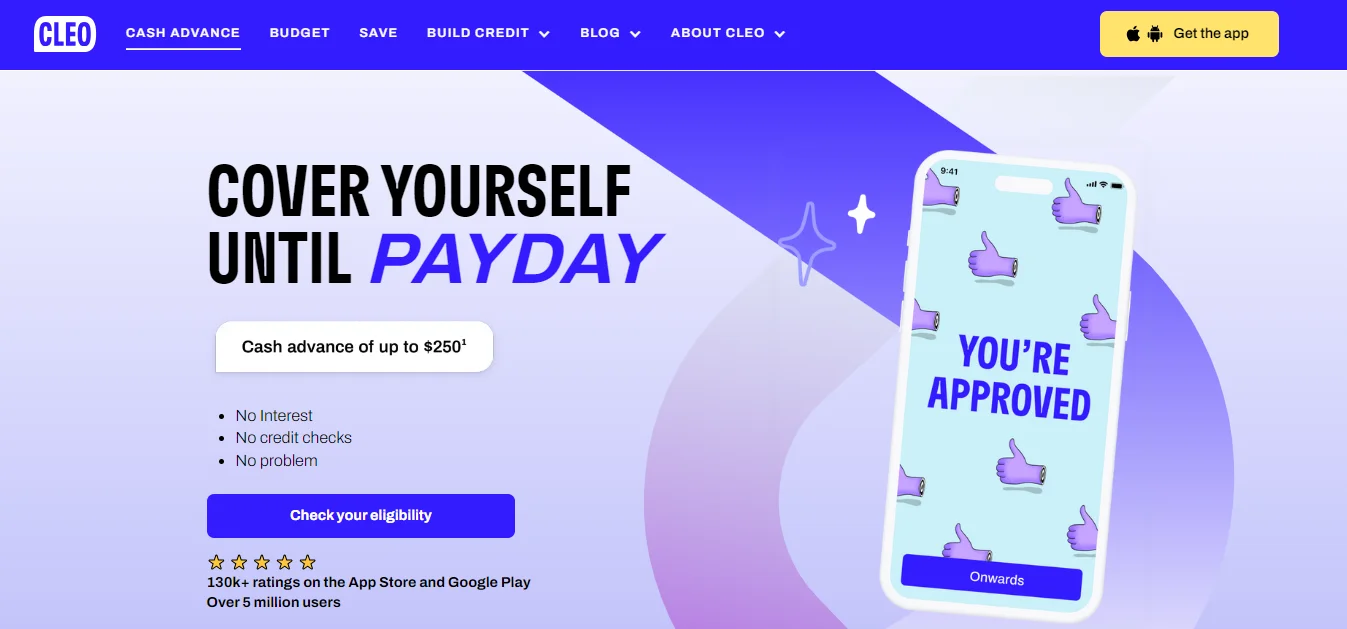 The app was launched as a money management tool but also included cash advance feature for its paid users. Founded in 2016, the app has an astounding rating of 4.7 stars from more than 100K users and has grown immensely in a short time. It is an AI chatbot to make finances easy & fun for people and tracks your spending habits. The app alerts you when you're out of your financial goals and facilitates discounts on goods & services. The app provides cash advance of $100 without any charge but a monthly subscription of $5.99 at least. If you want to build apps like Albert then make sure to offer some additional features. You need to consider some top-notch Android app development companies to build apps like Cleo.
Features –
7/5 star rating from 105K+ users
Access to $100 instantly
AI chatbot tracks spending habits
11. Kora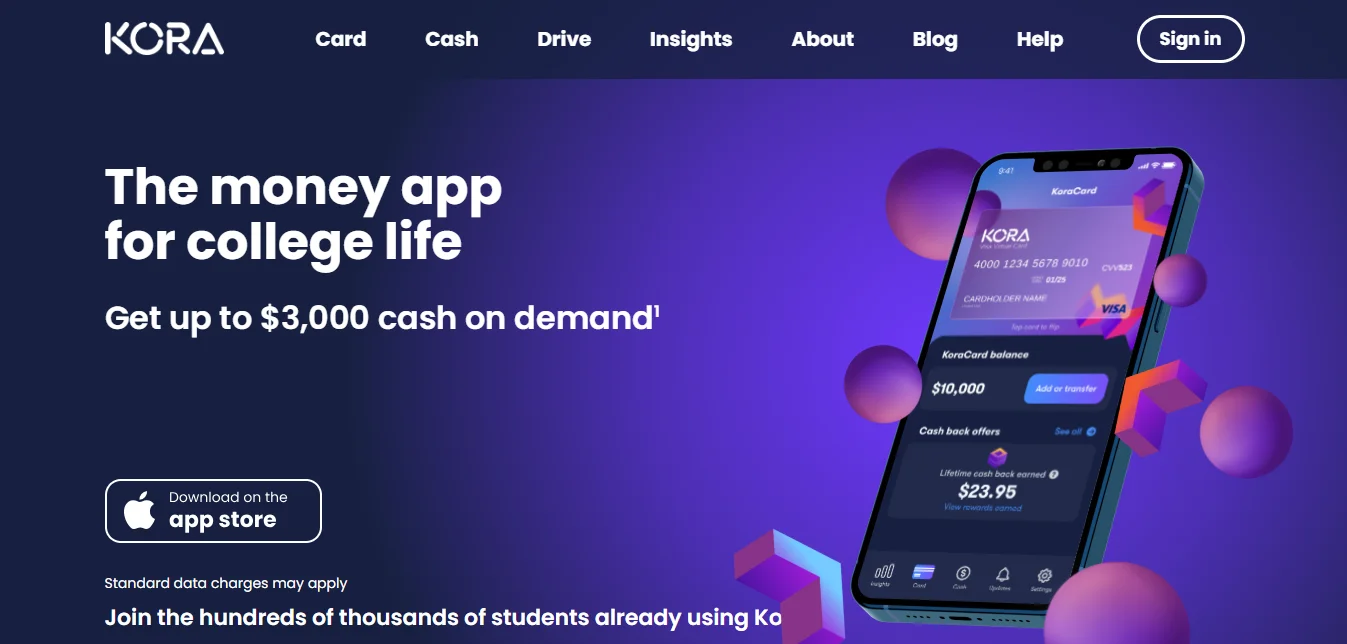 Formerly known as Boro, Kora is a money management tool primarily for college students where users can borrow upto $2000 without a membership fee. Users can use the money for their school or personal needs and set credit duration as per their requirements. Apps like Kora offer other tools like credit monitoring, tracking money habits, expense management, and many more.
Features –
Primarily focuses on students and their spending habits
Helps in Building credit score
Lending up to $2000 with no hidden charge
12. Branch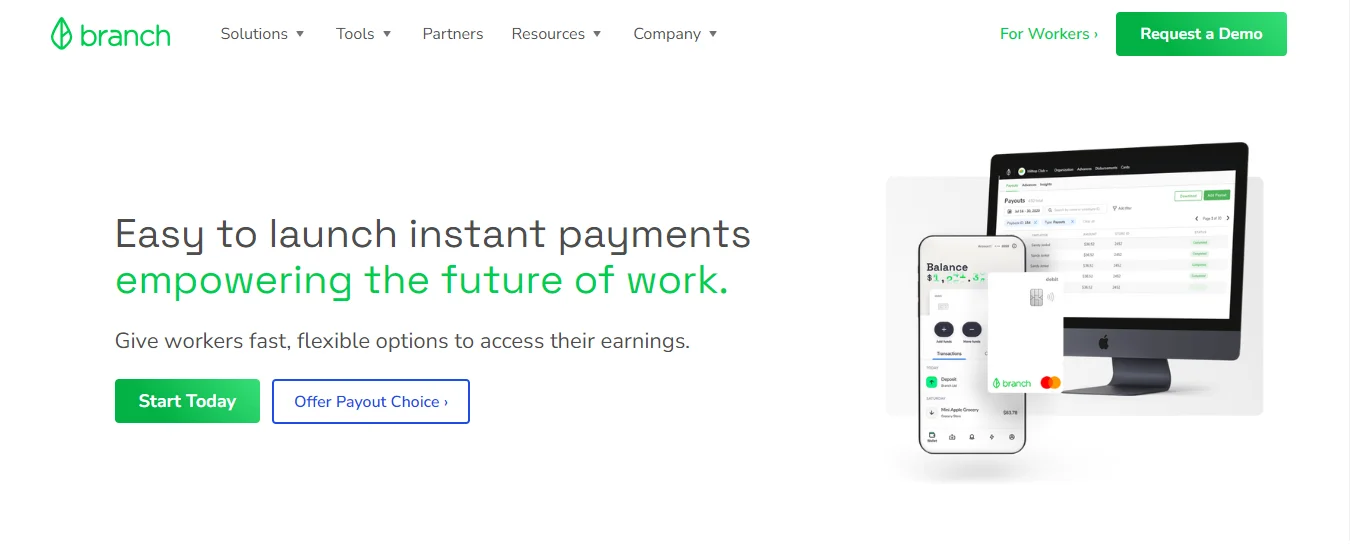 Branch is another finance management app that offers cash advances, built-in checking accounts, and budgeting. The app provides a $100 early wage at no additional cost but takes up to three business days to transfer funds. If you want an immediate deposit, then a charge of $3.99 has to be paid. Note that if your employer is integrated with Apps like Branch, then you have access to a cash advance of up to $500 interest free.
Features –
Up to $500 cash advance to membership users
Built-in budgeting tool
Best for Large cash advances
13. Lenme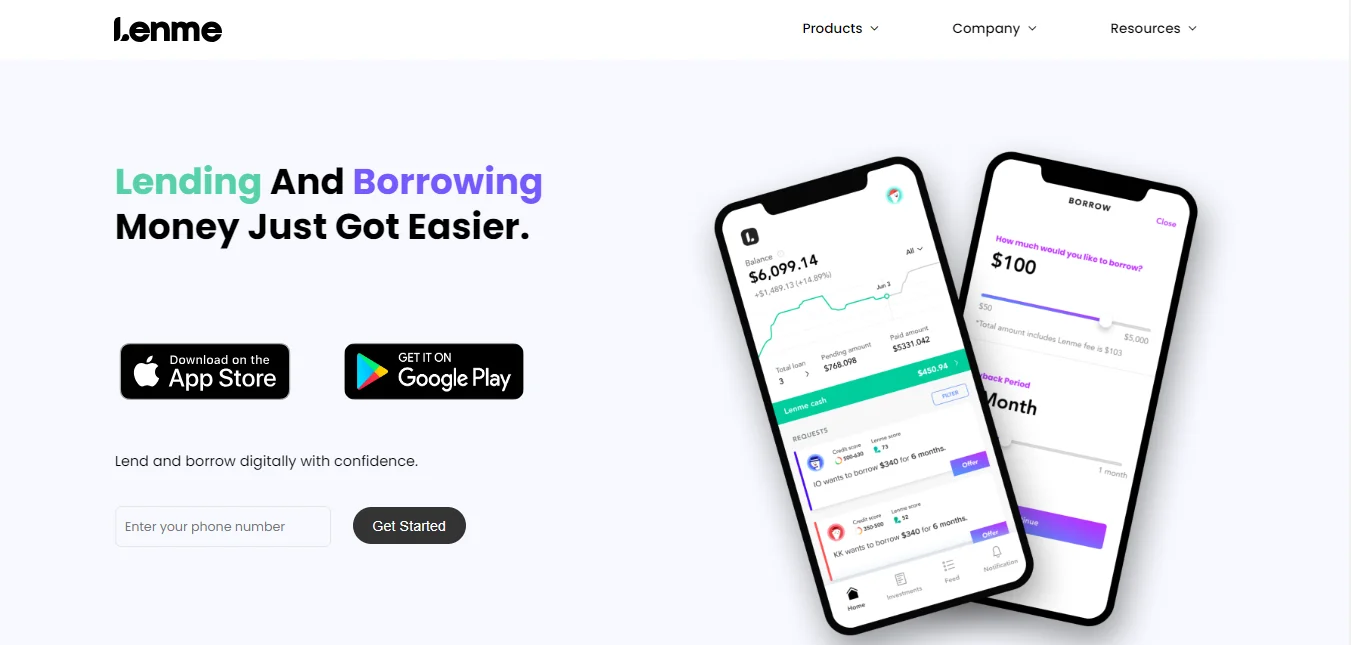 Lenme operates as a marketplace for lenders, and borrowers have the advantage to choose out of them. The app provides access to a larger sum that ranges from $50 to $5000. Apps like Lenme work like a listing platform where a borrower creates their requirements, and then borrowers offer the best rate.
Features –
Easy and customized lending process
Access to a larger pool of money
Advantage to Borrowers over lenders
14. Payactiv
PayActiv is an employer-integrated financial services app that offers early wage access to people. A user has access to up to 50% of their payday earnings if the employer is registered with Apps like PayAcitv. Apart from this, the firm also offers other tools like number of worked hours, current earnings, and saving potential. If you are a non-PayActiv user, then also you can request a deposit at an additional charge of $1.99 processing fee.
Features –
Integrated with Employers
Fund Transfer available with phone number
Robust tools like SmartSpend & SmartSave
15. CashNet USA

CashNet USA is the best app for borrowers with poor credit scores who need large amounts of money. The app offers installment loans like Possible Finance, payday loans, and other lines of credit through its app and platform. However, note that the interest rate charged by apps like CashNet USA is on the higher side, depending upon several factors. You can also make payments, request extensions, and apply for lines of credit with CashNet.
Features –
Loan with a Poor Credit History
Apply and Pay off loans easily with the app
Steps to Build Cash Advance Apps like Possible Finance

1. Idea
The first step to building cash advance apps like Possible Finance is having a good idea. There are plenty of apps in the market, and to stand out in the market, you need to understand the market, its problems, and then come up with a unique solution.
2. Hire a Development Company
Once the ideation part is done, the next step is to hire an iPhone app development company. Consider some top mobile app development companies to get the best work done. There are several factors to consider when you hire mobile app developers, such as location, app complexity, number of platforms, and UI/UX design.
3. Design & Develop
Now that the best web development company is hired, they will start working on the front end and back end. The app or platform will be built through a process – UI/UX development, wireframing, coding, implementation, and then testing. Frontend will develop the design of the platform, while the backend will build the functionalities of the app. Make sure to continuously be in touch with the team to ensure consistent and quality.
4. Launching
The last step is to launch the platform and market it to acquire users. Make sure to test the platform, find bugs, and get them corrected before launching. Once ready, launch it in the market and market it with the right medium. Also, keep updating the app regularly to stand out in the market.
Fun Fact – Over 34% US citizens borrow between 11 & 19 payday advances annually.
Conclusion
So, these were the top apps like Possible Finance for you to consider taking cash advances. Note that cash advance business is still a profitable idea and people are printing cash through these apps. If you want to build an app like Possible Finance that generates cash for you, then you can hire mobile app developer who has the relevant experience. Also, make sure that you come up with some improved USP and additional features to stand out in the market. Till then… take care and save money.
Top FAQs for Apps like Possible Finance
What is a Cash Advance App?
Cash Advance apps offer earned wages before the payment date to help the customer maintain their credit history and avoid bank charges.
How do cash advance apps work?
Cash Advance apps are generally free or charge a nominal fee if you pay them on time. However, the real income comes from the people who default or delay payments. Note that the average ARR for these apps ranges anywhere between 50% & 500%.
Why are loan apps like Possible Finance better than payday loans?
Payday loans are expensive than loan apps like Possible Finance. The interest and the fees charged by apps like Possible Finance are comparatively less than payday loans.
What is the highest borrow on Cash App?
An eligible user can borrow anywhere between $20 and $200. Note that the cash app has a fee of 1.25% as late charge every week until the amount is paid back.