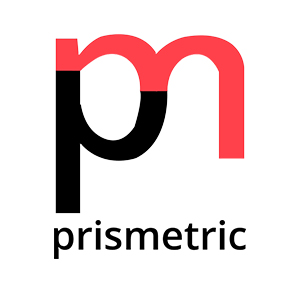 Verified
Employees : 50 - 249
Price / HR : < $25
Prismetric is an ISO 9001:2015 Certified Mobile App Development Company having a development center in India with offices in USA, Hong Kong, Brazil that offer exceptional applications development for iPhone, iPad and Android devices along with other web and software services to provide end-to-end solutions. We have strength of over 80+ highly skilled and competent mobile app developers and designers working with a sole mindset of customer satisfaction.
Since its inception in 2008, the company has always followed a vision to provide customized technology solutions that delight clients and today have turned out to be a leading and reliable App Development service provider.
Prismetric has always delivered proficiently on time!
Developed four iPad application.
20 May 2021
I worked with Prismetric Technologies in the development of about four applications for iPad. I must say that the team at Prismetric has done an excellent job. The project we worked on together has been on very tighter lines and I'm happy to say that the team has always delivered on time. Everybody in the team has been very committed and I'm very happy to recommend them to anybody for their project as I am convinced that you will be pleased to receive the outcome desired. I must say that I have been very impressed with the professionalism of team Prismetric throughout the project. Their standards were very high right from the start to the end. Communication was excellent too. I have already planned to work on new projects with them.
5.0
Scheduling
ON TIME / DEADLINES
5.0
Cost
VALUE / WITHIN ESTIMATES
5.0
Quality
SERVICE & DELIVERABLES
Contact Information
India
Email Address :
Phone Number :