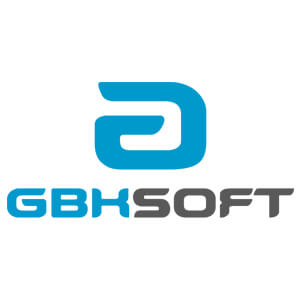 Verified
Employees : 50 - 249
Price / HR : $25 - $49
GBKSOFT is a Web and Mobile Development company. We are focused on delivery of stable and efficient software solutions that boost revenues of our clients' businesses. Our working experience totals more than 60,000 working hours of development. Taking into account the 10,000 Hour Rule, we have become Development Masters 6 time already.
A competent team I trust and rely on everyday.
My most recent project with GBK was a Google Chrome Extension and they did an amazing job.
20 May 2021
I've been working with GBK for some time now and I have never worked with a company as competent and reliable as GBK. Every member of their team is knowledgeable, professional, and personable. GBK's goal is not just to develop software but to also help you succeed and will do whatever they can to help you succeed.
What I've found most impressive about GBK is their project management and their estimates. Their project managers are super stars and their estimates are spot on every time. They clearly know what they are doing.
5.0
Scheduling
ON TIME / DEADLINES
5.0
Cost
VALUE / WITHIN ESTIMATES
5.0
Quality
SERVICE & DELIVERABLES
Contact Information
Ukraine
Email Address :
Phone Number :