Top Web Development Companies
Searching for the best web development company? We have compiled a list of top web developers with reviews and hourly prices who provide custom web development services from the ground up that match your business needs. Browse the list and choose the best web developer for you.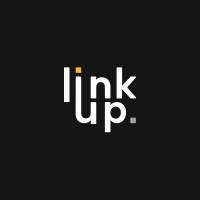 LinkUp Studio

Software engineering company focused on clients success
Employees : 50 - 249
Price / HR : $25 - $49
LinkUp Studio provides smart web & mobile app development driven by strategy and user experience. We take responsibility to deliver fully-features solutions and care about every single process. Our expertise covers a variety of industries, including RealEstate & PropTech, Advertising & Social Media, Leisure & Travel, Legal relations, etc. Our team does more than just coding or design. As a company, we strive to see the full picture to understand the value and impact of what we are building. We think about your business and our main goal is to launch your product on the market with proven quality and an effective strategy.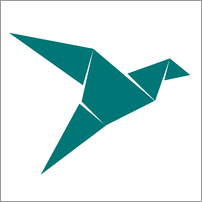 TechMagic

We launch great ideas!
Employees : 50 - 249
Price / HR : $25 - $49
TechMagic is a software development company focused on JavaScript application development, mobile app development, AWS, and Serverless consulting. Our narrow technology focus helps to build highly skilled remote dedicated teams for startups and established organizations.
Today, our technology stack is based on Node.js, TypeScript, Angular, React, Vue.js, GraphQL, AWS, Serverless, Firebase, and more.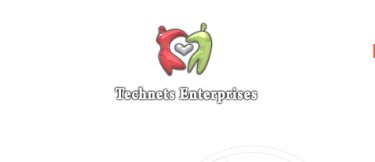 Employees : 50 - 249
Price / HR : $25 - $49
Technets Enterprises is a VueJS development company with 20 years of experience and with a passion for thinking about the future.
We offer Vuejs development for designing, remaking, and testing any project for the web. Our fabulous Vue.js developers help to improve your project and keep it scalable for the future.
Vue.js uses the Model-View-View-Model architecture being amazingly fast and suitable for small to large projects alike.
Technets Enterprises in collaboration with our dedicated Vue.js developers provide you with custom and cost-effective services for building high-end user interfaces that create smooth and high-performance applications. We champion complete web and mobile experiences with proven phenomenal results based on Vue Js. We have a passion for a number of industries including eCommerce business to business platforms or major SAASs within our 150+ projects.
Few Questions To Ask Before Hiring A Web Development Agency
What is the niche of website development firms?
Top website development companies design and build the frontend and backend of the application. They focus on platform-agnostic development, website maintenance, and support. They optimize the website technically to fit into market demands.
What Is The Difference Between Web Design & Web Development?
Designing and development coordinate to accomplish a project. Designers involve user interface and user experience designs. They start with a wireframe – mock-ups, and prototypes and forward it to developers upon approval. Development involves frontend and backend development aligned with the database. They have a wide choice in terms of platform and programming languages. Therefore, designs involve aesthetics and usability, while developing brings the designs to life by making them dynamic and functional.
What are various types of web development companies?
Web development companies are classifiable into:
Web development only agencies – It is for services like website design, website development, software development, WordPress website design, and e-commerce development, and so on;
Mixed services agencies – It is for services like marketing and communication, branding, digital marketing with PPC, SEO, SEM, content marketing and copywriting, consulting;
Full-Stack Agencies – It is for services like .NET development, PHP development, and outsourcing offshore development;
Full-Service eCommerce Agencies – For services to provide end-to-end e-commerce development - design to development to marketing – SEO – Consulting.
These agencies are further classifiable by the platforms they specialize in: WordPress development agencies, Drupal development agencies, Magento Development Agencies, Shopify Development Agencies, Ruby on Rails Development, or platform-agnostic Agencies. And firms can choose to specialize in specific verticals like finance, banking, education, healthcare, insurance, retail, travel, etc.
What do the website development agencies charge?
Website development agencies charge on a fixed and hourly basis. It varies according to the location, availability of skilled developers, demands of technologies in the market, client testimonials, frequency of interaction with clients, agility according to time zones, post-deployment support, and all steps within SDLC.
Why should you hire a web development agency?
A web development agency can help your business with a strategic website that can help you achieve outstanding results. An ideal website is easy to navigate, has a good design, provides value, has no broken links, and helps you reach your target audience. It eventually drives sales, makes your brand visible, brings in web traffic, and expands your market.
How to hire a web development company?
The trick to hiring the best web development company arises from the business goals. You will have to decide about: Which services you require; what talent and expertise you need; what should be the professional portfolio of the web developers; What should be the budget and potential ROI; what results should you expect; what process are you going to follow; what is the timeframe of the project; who is the point of contact and how often do you wish to connect; what parts of the projects will you create in-house; and what will you outsource; will you include CRM integrations in your project; will you cover SEO in your web development services or is it a separate service; will you make amends in your CMS on your own?
Which are some top web app development methodologies for creating enterprise web applications?
As well as the requirements of your website, complexity, and budget, you should decide which development technology to use. Here we have mentioned a few of the most prominent web development technologies;
JavaScript
HTML
CSS
PHP
.NET
Python
Ruby on Rails
AngularJS
Node.js
SQL database
What are the most common engagement models used by web development agencies?
The following engagement models are commonly used by web development companies to determine the price of their web development services;
Fixed price: Under this price model web developers provide the fiat prices before the development starts depending on the requirements of the client.
Time and material: Under this engagement model web developers charge depending on the web development hours and material. The web development company will establish an hourly rate, and the client will be charged based on the number of hours it takes to complete a project.
Dedicated development team: A dedicated development team is a partnership between an IT service provider and a client whereby the parties discuss the project specifications, determine the workload and agree on the implementation schedule jointly.