Top Web Development Companies
Websites owe to be the landmark of a agency's online presence and are the cornerstone of most digital transactions, integral to its success. Top web developers craft digital strategies into dynamic sites with awe-inspiring visual elements and DevOps.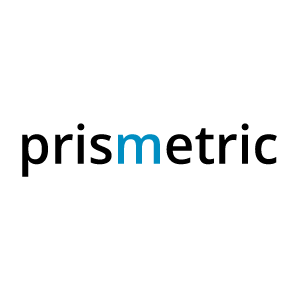 Prismetric

Delivering Quality Products and Premium Services
Employees : 50 - 249
Price / HR : < $25
Established in 2008, Prismetric is a US-based agency that has been providing cutting-edge tech solutions to help business ease their digital transformation. Committed towards the success of its clients, Pristmetic houses the finest developers who are competent to change every challenge into an opportunity and come out with elegant solutions. Mobile app development for all platforms, open-source web development, Windows development are the core expertise of this app development agency. And when your application is developed and deployed, it also offers mobile marketing services.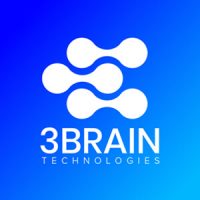 Employees : 10 - 49
Price / HR : $25 - $49
Leading offshore javascript web development company in India providing best application services like mobile app development, react native app development, meteor javascript development, Node Js Development and react js development services in USA and INDIA.
Few Questions To Ask Before Hiring A Web Development Company
What is the niche of website development firms?
Top website development companies design and build the frontend and backend of the application. They focus on platform-agnostic development, website maintenance, and support. They optimize the website technically to fit into market demands.
What Is The Difference Between Web Design & Web Development?
Designing and development coordinate to accomplish a project. Designers involve user interface and user experience designs. They start with wireframe – mock-ups and prototypes and forward it to developers upon approval. Development involves frontend and backend development aligned with the database. They have a wide choice in terms of platform and programming languages. Therefore, designs involve aesthetics and usability, while developing brings the designs to life by making them dynamic and functional.
What are various types of web development companies?
Web development companies are classifiable into:
Web development only agencies – It is for services like website design, website development, software development, WordPress website design and e-commerce development and so on;
Mixed services agencies – It is for services like marketing and communication, branding, digital marketing with PPC, SEO, SEM, content marketing and copywriting, consulting;
Full-Stack Agencies – It is for services like .NET development, PHP development and outsourcing offshore development;
Full-Service eCommerce Agencies – For services to provide end-to-end e-commerce development - design to development to marketing – SEO – Consulting.
These agencies are further classifiable by the platforms they specialize in: WordPress development agencies, Drupal development agencies, Magento Development Agencies, Shopify Development Agencies, Ruby on Rails Development or platform-agnostic Agencies. And firms can choose to specialize in specific verticals like finance, banking, education, healthcare, insurance, retail, travel etc.
What do the website development agencies charge?
Website development agencies charge on a fixed and hourly basis. It varies according to the location, availability of skilled developers, demands of technologies in the market, client testimonials, frequency of interaction with clients, agility according to time zones, post-deployment support, and all steps within SDLC.
Why should you hire a web development agency?
A web development agency can help your business with a strategic website that can help you achieve outstanding results. An ideal website is easy to navigate, has a good design, provides value, has no broken links, and helps you reach your target audience. It eventually drives sales, makes your brand visible, brings in web traffic, and expands your market.
How to hire a web development company?
The trick to hiring the best web development company arises from the business goals. You will have to decide about: Which services you require; what talent and expertise you need; what should be the professional portfolio of the web developers; What should be the budget and potential ROI; what results should you expect; what process are you going to follow; what is the timeframe of the project; who is the point of contact and how often do you wish to connect; what parts of the projects will you create in-house; and what will you outsource; will you include CRM integrations in your project; will you cover SEO in your web development services or is it a separate service; will you make amends in your CMS on your own?