Top Web Development Companies
Searching for the best web development company? We have compiled a list of top web developers with reviews and hourly prices who provide custom web development services from the ground up that match your business needs. Browse the list and choose the best web developer for you.

Employees : 10 - 49
Price / HR : $25 - $49
Skalfa LLC – developing web & mobile products for businesses of any size from independent startups to government NGOs and multinational enterprises.
We execute software projects in the capacities:
– As a software development contractor;
– As a remote IT team for hire.
No matter what your preference is, we deliver it in the way that makes sense for your business.
Skalfa is a reliable partner for all your development needs.
We focus on the web and mobile app development.
We serve customers of all sizes.
We use progressive development practices and technologies.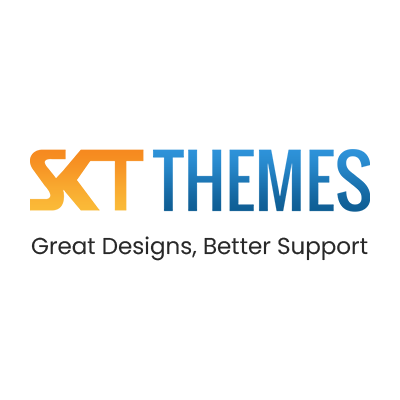 SKT Themes

Great Themes, Better Support
Employees : 10 - 49
Price / HR : $25 - $49
SKT Themes have been developing responsive and professional WordPress themes which are great for use by any novice user who doesn't have any previous experience in setting up a website using theme. All they have to do is follow steps given in documentation or else contact SKT team for free installation of the theme and thereafter set up the site by changing text, images, colors etc. For advanced users these themes are GPL and hence as a one time purchase to create and build sites for their clients is a good choice with no recurring expenses and support for 1 year.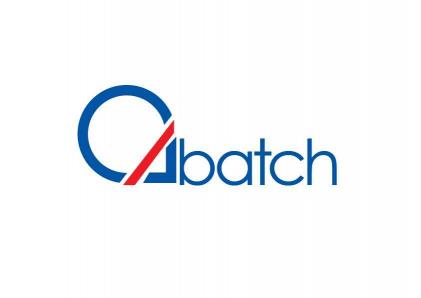 Qbatch LLC

Where Innovation Meets Technology
Employees : 50 - 249
Price / HR : $25 - $49
Qbatch is a global leader in software product design and development founded by industry experts in 2016. Our customer-first approach has helped us deliver 300+ fool-proof custom software solutions in web & mobile app development, E-commerce automation, data analytics, and business consulting services across the globe. We've assisted powerful and painless process implementations in E-commerce, logistics, supply chain, FinTech, shipping & retail sectors assuring lucrative business results and high customer happiness index — channeled through reliable industry knowledge and modern technology support.
98% Customer Happiness Index
300+ Partnerships Achieved
150+ Projects Delivered
15+ Saas-Based Platforms Developed
30,000+ Hrs of Productivity Unlocked!
Building Brands Since 2015
100+ Industry Experts
3 Global Offices
The world is experiencing a tremendous technological shift and we are fortunate to work at the heart of it, happily tapping every industry to make digital freedom and innovation easily available for every individual and institution. We at Qbatch always do what we say with passion and unwavering commitment.
Our Expertise
We are developers who partner with visionaries like you to assist your business' technological transformation on a massive scale — with logic, innovation, and emotion — beyond traditional problem-solving techniques and old-fashioned promises.
We Are Driven by Our Mindful Purpose and Values:
Modern and Community-Driven Technology
Efficient Talent Pool
Data Ownership and Control
Attack-proof Design & Development
Problem-Solving Approach
Optimal R&D
Proactive Communication
Flexible Business Models
Great Value for Money
We Make Partnerships, Not Clients!
Technical Excellence
Efficient Talent Pool
Data Ownership and Control
Immaculate Software Engineering
Strongly Agile
Optimal R&D
Proactive Communication
Flexible Business Models
Great Value for Money
Few Questions To Ask Before Hiring A Web Development Agency
What is the niche of website development firms?
Top website development companies design and build the frontend and backend of the application. They focus on platform-agnostic development, website maintenance, and support. They optimize the website technically to fit into market demands.
What Is The Difference Between Web Design & Web Development?
Designing and development coordinate to accomplish a project. Designers involve user interface and user experience designs. They start with a wireframe – mock-ups, and prototypes and forward it to developers upon approval. Development involves frontend and backend development aligned with the database. They have a wide choice in terms of platform and programming languages. Therefore, designs involve aesthetics and usability, while developing brings the designs to life by making them dynamic and functional.
What are various types of web development companies?
Web development companies are classifiable into:
Web development only agencies – It is for services like website design, website development, software development, WordPress website design, and e-commerce development, and so on;
Mixed services agencies – It is for services like marketing and communication, branding, digital marketing with PPC, SEO, SEM, content marketing and copywriting, consulting;
Full-Stack Agencies – It is for services like .NET development, PHP development, and outsourcing offshore development;
Full-Service eCommerce Agencies – For services to provide end-to-end e-commerce development - design to development to marketing – SEO – Consulting.
These agencies are further classifiable by the platforms they specialize in: WordPress development agencies, Drupal development agencies, Magento Development Agencies, Shopify Development Agencies, Ruby on Rails Development, or platform-agnostic Agencies. And firms can choose to specialize in specific verticals like finance, banking, education, healthcare, insurance, retail, travel, etc.
What do the website development agencies charge?
Website development agencies charge on a fixed and hourly basis. It varies according to the location, availability of skilled developers, demands of technologies in the market, client testimonials, frequency of interaction with clients, agility according to time zones, post-deployment support, and all steps within SDLC.
Why should you hire a web development agency?
A web development agency can help your business with a strategic website that can help you achieve outstanding results. An ideal website is easy to navigate, has a good design, provides value, has no broken links, and helps you reach your target audience. It eventually drives sales, makes your brand visible, brings in web traffic, and expands your market.
How to hire a web development company?
The trick to hiring the best web development company arises from the business goals. You will have to decide about: Which services you require; what talent and expertise you need; what should be the professional portfolio of the web developers; What should be the budget and potential ROI; what results should you expect; what process are you going to follow; what is the timeframe of the project; who is the point of contact and how often do you wish to connect; what parts of the projects will you create in-house; and what will you outsource; will you include CRM integrations in your project; will you cover SEO in your web development services or is it a separate service; will you make amends in your CMS on your own?
Which are some top web app development methodologies for creating enterprise web applications?
As well as the requirements of your website, complexity, and budget, you should decide which development technology to use. Here we have mentioned a few of the most prominent web development technologies;
JavaScript
HTML
CSS
PHP
.NET
Python
Ruby on Rails
AngularJS
Node.js
SQL database
What are the most common engagement models used by web development agencies?
The following engagement models are commonly used by web development companies to determine the price of their web development services;
Fixed price: Under this price model web developers provide the fiat prices before the development starts depending on the requirements of the client.
Time and material: Under this engagement model web developers charge depending on the web development hours and material. The web development company will establish an hourly rate, and the client will be charged based on the number of hours it takes to complete a project.
Dedicated development team: A dedicated development team is a partnership between an IT service provider and a client whereby the parties discuss the project specifications, determine the workload and agree on the implementation schedule jointly.