Top Vue.js Development Companies
Here is a list of top Vue.js development companies that will provide a classical solution to your entire web development requirements.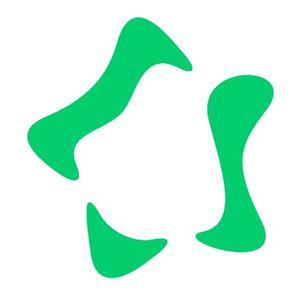 MLSDev

Your Partner. Not yet another development company.
Employees : 50 - 249
Price / HR : $25 - $49
MLSDev is a web and mobile app development agency that delivers to startups, entrepreneurs, and individuals. Among its key clients there are ESPN, McDonald's, GoPuff, Danone, Panasonic, Alpine, Comfy, ArtStation, LevelUp, Chored, Yummi, EdgeRift. The processes at MLSDev are built around lean principles and agile methodologies to turn every client's idea into a successful solution. The company provides a full range of app development services: business analysis, web and mobile UX/UI design, development, quality assurance, support, maintenance, and project management. MLSDev can also help with AR, IoT, and Blockchain development.

Crest Infosystems Pvt. Ltd.

Web and Mobile Application Development Company Believe in Growing Together!
Employees : 50 - 249
Price / HR : $25 - $49
Crest Infosystems is a Software Development Solutions and Services Provider Company with 10+ years of experience developing future-ready custom business solutions. We have served 80+ clientele and built worldwide recognition in building enterprise development services. It could be possible due to our well-experienced team members who have successfully accomplished 700+ projects across the globe. Our workforce has expertise in delivering affordable enterprise solutions in Mobile, Web, eCommerce, Cloud, Big Data, UX/UI, AR/VR, Blockchain, Machine Learning & AI, Digital Marketing, etc. Our mission is to leverage the latest technologies in order to empower our clients' business transformation into sustainable long-term business growth because we VALUE OUR CLIENTS.

Jellyfish.tech

Get your MVP released in 10 weeks
Employees : 10 - 49
Price / HR : $25 - $49
Jellyfish.tech combines the flexibility to adjust the processes to your business flow and the power of innovation enabling you to stay competitive.
Our expertise:
MVP development;
Custom web & mobile development;
Product discovery;
Software modernization;
EdTech.
Our benefits:
Up to 30% quicker MVP creation thanks to custom SDK written by the development team and API that covers the CRUD operations automatically;
Product expertise: the team of ex-startup owners were in your shoes to know for sure the challenges you're facing;
Flexibility and quick adjustment to changes using the Agile methodology (Scrum);
Communication oriented towards reducing misunderstandings;
Support at every stage of your product development journey.
Being a small agency, we choose quality over quantity, that's why only the professionals, who stay passionate about what they're doing work for Jellyfish.tech, making the transparency, expertise, and integrity the crucial parts of our corporate culture.