Top Software Development Companies
Top software development teams include Design, Development, DevOps, QA, Project Management and Product Management weave delightful digital experience with Fle+xi agile best practices, tracking with vision and timeline.

Employees : 10 - 49
Price / HR : $25 - $49
Skalfa LLC – developing web & mobile products for businesses of any size from independent startups to government NGOs and multinational enterprises.
We execute software projects in the capacities:
– As a software development contractor;
– As a remote IT team for hire.
No matter what your preference is, we deliver it in the way that makes sense for your business.
Skalfa is a reliable partner for all your development needs.
We focus on the web and mobile app development.
We serve customers of all sizes.
We use progressive development practices and technologies.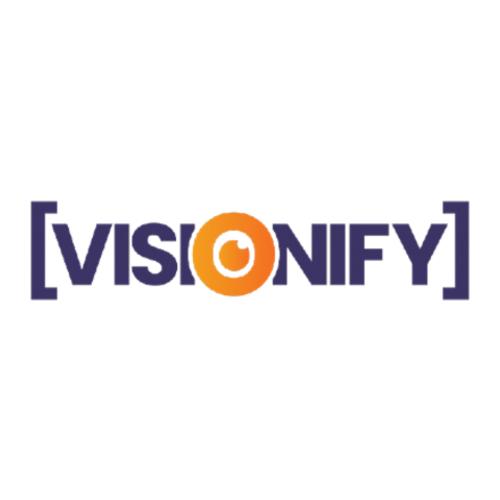 Visionify

A specialized Computer Vision solutions provider
Employees : 10 - 49
Price / HR : $50 - $99
Visionify is a specialized Computer Vision solutions provider helping companies become more efficient through AI Vision based technology transformation.
We build full stack Computer Vision Solutions that are robust, enterprise-ready solutions that can scale with customer needs. Prebuilt models for many industry use-cases.
We provide Artificial Intelligence, Machine Learning, Deep Learning and Computer Vision solutions for the modern enterprises.
Businesses need to decide if they require frequent on-site meetings. They should ascertain the importance of local legal and business systems and the essentiality to overlap with their development partner time-zone-wise.
What factors should you consider if you're outsourcing your software development project?
The quality of local IT education
The local development standards
The size of the local talent pool
Local business environment
Local political climate
Local laws and legal protections for your business
How much will you invest in the project development?
The factors that determine the software company's price sheet – the local cost of living and doing business to the company's level of expertise and their portfolio
Additionally, they must ensure that software developers comprehend your project's requirements to the fullest with business concerns, timeline, resources, budget, and market goals.
Can they provide prototypes, proof of concepts, minimum viable products (MVPs) to communicate their insights and allow you to expand and improve upon that perception?
How should you select the software development company for your business?
Businesses need to acquire a mix of services for them to function well across the competition. They need to research and consider some factors to make a choice:
Do you want the development company/developers to be close or at a remote location?
Do they fit with your budget?
Are they skilled and have the resources to deliver your project on time?
Do they have desired industry experience?
Is your research in-depth? Do they consider crisis management plan, management, evolution, vision, staff turnover rate, and data protection practice and communication channels?
Do you confirm the company's claims with other custom software development company's references?
How do you evaluate your collaboration?
How do you describe the company's technical expertise and quality of input?
Check for what support they provide post-launch?
Is the code secure? How do these software developers protect their software?
How committed are they?
Which technologies should a software developer know?
The need for technologies depends upon the coding platform and specific requirements for the frontend and backend. Software developers should also develop expertise in particular domains like the internet of things, wearables, machine learning, artificial intelligence, and blockchain, etc. Going with the flow, learning at every step makes the best projects possible.
What type of custom software development services do you use – project-based or dedicated team model?
Most organizations work according to the client's requirements. They adjust the availability of their developers with the availability of tools/technologies/platforms according to clients, demands, and time zone differences. A project-based model is preferable for smaller projects with quicker deadlines, and a dedicated team model is for larger ones with longer timelines.
How much experience do you have in building solutions for the industry?
It is necessary to know that the person you're hiring for your next software project has the required expertise, skills, and technical know-how to accomplish the challenges in project development. They should understand the target market, competition and business model. Service providers should look into the service seeker's portfolio for past work for an insight into their experience.
What intellectual property do they hold?
The software company/developer to hire should own software rights (4 types) – patents, copyrights, trade secrets, trademarks. Businesses need to complete ownership of the rights as developers are co-dependent on costly technologies.
Which development approach do they use?
The best custom software development companies adopt a consistent approach suitable for their projects in the short and long term. Ascertain the process with appropriate UI/UX research, iterations and QA/testing, subsequent steps they followed in their previous projects and tactics they implement in the new one. Post-deployment support is equally essential to ensure the health of the project.