Top React Native App Development Companies
React Native app development companies specializes in crafting custom applications for innovative partners – start-ups to big brands.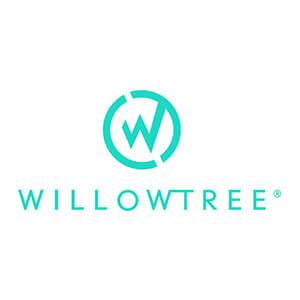 WillowTree®

Mobile Innovation Agency
Employees : 250 - 999
Price / HR : $150 - $199
Promising products and experienced development teams is what WillowTree is known for. WillowTree Apps is a Google Developer Certified agency and is among the top five strong performers in B2C mobile services listed by Forrester. They have proven track record of delivering pixel perfect apps in enterprise, healthcare, retail and hospitality. WillowTree builds extraordinary experiences, not just apps. You can choose this mobile app development agency for their latest strategy, design thinking and enterprise-grade software development.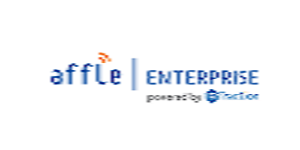 Employees : 250 - 999
Price / HR : $25 - $49
Affle Enterprise is an award-winning mobile app development company that enables thriving startups & giant enterprises to solve complex business challenges through mobility solutions.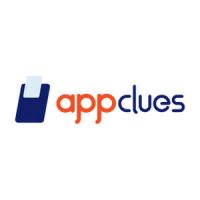 Employees : 50 - 249
Price / HR : $25 - $49
AppClues Infotech was established on the idea of creating a mobile application development company in USA that provides top class mobile applications that capture the imagination of the user through their simple, elegant design and robust features.
A global firm established across 3 countries we have worked for clients all across the globe providing custom mobile app development services.
We have developed mobile applications in diverse fields of businesses like healthcare, on-demand services, GPS based apps, etc.
We at AppClues believe in conquering the mobile application development world and thus strive hard to create amazing mobile applications. We mold the idea of the client into a feature-rich, a simple and elegant mobile application that can reach its full potential.
With a team of highly trained professionals, we at AppClues work on various different platforms for mobile application development which include
• iOS Mobile App Development
• Android Mobile App Development
• Cross-Platform Mobile App Development
• iBeacon Mobile App Development
• Wearable tech Mobile App Development
• UI/UX Mobile App Design
• M-commerce App Development
Our team of more than 50+ developers has created hundreds of applications for the client across the globe and one look at our portfolio will give you an idea of the variety of the projects completed at our company.
Looking for the best react native app development companies? Here is the list of the top React native developers with reviews by ADA. These first have been selected by most active users and ranking has been given based on the most popular votes. Mobile applications definitely offer a greater value to businesses than their mobile website counterparts. These can be personalized according to user's requirements, instant notifications can be sent, other mobile device features like GPS (navigation), gallery for pictures, music library, camera, flashlight, file manager, office 360, surfing internet, online shopping and payments etc. can all be used via mobile apps. These feature can significantly reduce the time a user invests in an app and can boost conversions. Mobile apps are not restricted to any of the design features. ADA has carefully curated a list of React Native app development companies that are suitable for cross-platform app development that provide cost-effective, native like apps for Android and iPhone users. This research includes the best agencies from across the globe. Head start towards the best service provider by picking from this list.