Top Mobile App Development Companies
Mobile phones are omnipresent. Mobile app development can be expensive depending upon the demographics and availability of skilled app developers. Opt for solutions that save time and money and also make your business stand out.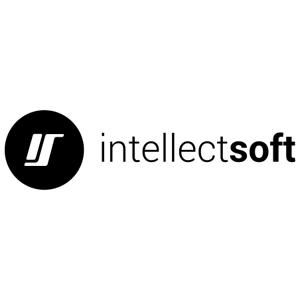 Intellectsoft

Digital Transformation Consultancy and Engineering
Employees : 50 - 249
Price / HR : $25 - $49
Intellectsoft is a leading mobile app development agency, located in the US. They work with latest technologies and have over a decade of expertise in the industry. Serving across industries- healthcare, retail, social media, education, transport, finance, Intellectsoft has an app solution for each of the startups, small businesses and brands. Having a rich clientele including Fortune 500 companies including Jaguar, Land Rover, Harley-Davidson, Intellectsoft has a diverse portfolio with 7 offices in 6 countries.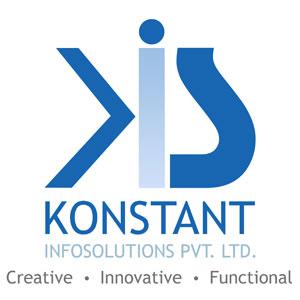 Employees : 50 - 249
Price / HR : $25 - $49
Konstant Infosolutions is an ISO 9001:2015 Certified app development company which is pioneers in developing world-class applications for various industry niches. Their forte is to satisfy customers, industry-wide and work towards greater satisfaction. They have experts pertaining to all leading technologies who are always eager to adapt according to changing technology requirements. Timely delivery and working within budget are two primary concerns which are considered while developing applications. Every project has to follow all stages of app development life cycle before delivery. Konstant has been serving customers since the last 18 years and has delivered some of the most interesting applications and have been tagged by clients as their favorite development partner.
YML

We design and build innovative digital experiences
Employees : 250 - 999
Price / HR : $200 - $300
From startups to SMEs to Fortune 500, Y Media Labs has catered to all segments in the industry. Being a top mobile app development agency choice for many, they are committed to excellence in each project they deliver. The team proves worthy on all qualitative and quantitative parameters including quality of mobile app, adherence to timelines and cost estimates, communication strategy, agile methodology, portfolio, client feedback and past experience. They provide future-ready solutions and give special attention to your project's privacy.
Questions to Ask Before Hiring a Mobile App Development Company
Here's a list of questions to ask from competent mobile app development companies for your upcoming projects.
What types of mobile apps do these app development companies develop?
Native Mobile Applications: These are specific to the device and platform and include access to the microphone, camera, messages, notes, emails, contacts, GPS etc. All these accesses help it fine-tuning its performance. An app-specific to android cannot run on iOS and vice versa. Native android apps use Flutter, Kotlin, and Java. Native iOS apps use Xcode and Objective-C.
Mobile Web Applications: Mobile web apps run on web browsers. These are accessible via any browser and do not require any installation on mobile devices. Popular web technologies include CSS, HTML, jQuery, JavaScript, and other such web technologies.
Hybrid Applications: These work across multiple platforms. The same code is reusable for android or iOS. Many development frameworks and tools like HTML5, PhoneGap, CSS, Adobe, Corona SDK, jQuery are available for cross-platform app development. Such apps are downloadable from the app store and are executable on mobile browsers. Features like - easy to build, run across the platform, saves time and cost make them the most suitable option for mobile app development.
Why do businesses require mobile apps?
Businesses require mobile apps to expand their reach across demographics and to engage more customers. It gets into customer's behaviour, brings opportunities to boost their ROI.
What is Outsourcing Mobile App Development helpful?
It merges the in-house talent with additional skills, latest technologies, saves myriad costs (hiring, infrastructure, and training), ensures timely delivery of the mobile app, allows developers to quickly act on requirement changes demanded by the customers and provides faster updates.
Which factors affect the Mobile App Development Cost?
Factors affecting mobile app development cost include the location, skills, availability, time-zone difference, experience, technologies in use, the platform, the demand in the market, size of the app, plug-ins and integrations and security. It is essential to discuss the types of security in the initial stages of the development process, as adding it later can be expensive.
How much time and cost is required to create a mobile application?
The requirement of time and money to create a mobile app depends upon the complexity of simple-moderate-high features like social-media login, email subscription, payment gateway, API integration, third-party integration support, complex back-end, customized animations or more customized features.
Does mobile app development include designing, testing, and post-deployment maintenance services?
The mobile app development process depends upon the software development lifecycle that includes – project planning, project design, project development, project testing and project deployment. Every subsequent stage is interdependent and depends upon Agile Development Methodology.