Top Mobile App Development Companies
Are you unsure of which mobile app development company you should hire? Here App Development Agency presents you with the best mobile app developers from multiple geographical locations. Browse through the list to make the most informative decision.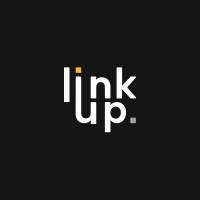 LinkUp Studio

Software engineering company focused on clients success
Employees : 50 - 249
Price / HR : $25 - $49
LinkUp Studio provides smart web & mobile app development driven by strategy and user experience. We take responsibility to deliver fully-features solutions and care about every single process. Our expertise covers a variety of industries, including RealEstate & PropTech, Advertising & Social Media, Leisure & Travel, Legal relations, etc. Our team does more than just coding or design. As a company, we strive to see the full picture to understand the value and impact of what we are building. We think about your business and our main goal is to launch your product on the market with proven quality and an effective strategy.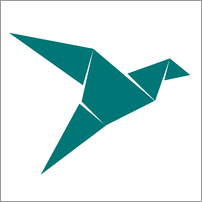 TechMagic

We launch great ideas!
Employees : 50 - 249
Price / HR : $25 - $49
TechMagic is a software development company focused on JavaScript application development, mobile app development, AWS, and Serverless consulting. Our narrow technology focus helps to build highly skilled remote dedicated teams for startups and established organizations.
Today, our technology stack is based on Node.js, TypeScript, Angular, React, Vue.js, GraphQL, AWS, Serverless, Firebase, and more.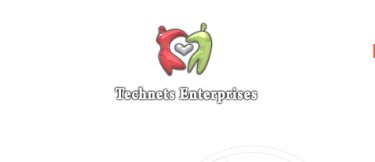 Employees : 50 - 249
Price / HR : $25 - $49
Technets Enterprises is a VueJS development company with 20 years of experience and with a passion for thinking about the future.
We offer Vuejs development for designing, remaking, and testing any project for the web. Our fabulous Vue.js developers help to improve your project and keep it scalable for the future.
Vue.js uses the Model-View-View-Model architecture being amazingly fast and suitable for small to large projects alike.
Technets Enterprises in collaboration with our dedicated Vue.js developers provide you with custom and cost-effective services for building high-end user interfaces that create smooth and high-performance applications. We champion complete web and mobile experiences with proven phenomenal results based on Vue Js. We have a passion for a number of industries including eCommerce business to business platforms or major SAASs within our 150+ projects.
Few Important Questions You Should Ask Before Hiring a Mobile App Development Company
Here is a list of the most important questions you should ask before hiring mobile app developers to make an informed decision.
What types of mobile apps do these app development companies develop?
Native Mobile Applications: Such mobile applications are specific to the device & platform and include access to the microphone, camera, messages, notes, emails, contacts, GPS, etc. All these accesses help it fine-tune its performance. An app-specific to android cannot run on iOS and vice versa. Native Android mobile app development uses Flutter, Kotlin, and Java. Native iOS mobile app development uses Xcode and Objective-C.
Mobile Web Applications: Mobile web apps run on web browsers. These are accessible via any browser and do not require any installation on mobile devices. Popular web technologies include CSS, HTML, jQuery, JavaScript, and other such web technologies are used for mobile web applications development.
Hybrid Applications: Such mobile applications work across multiple platforms. The same code is reusable for android or iOS. Many development frameworks and tools like HTML5, PhoneGap, CSS, Adobe, Corona SDK, jQuery are available for cross-platform app development. Such apps are downloadable from the app store and are executable on mobile browsers. Easy to build, run across multiple platforms, save time and cost are a few prominent benefits of hybrid mobile app development.
Why do businesses require mobile app development services?
Businesses require mobile app development services to expand their reach across demographics and to engage more customers. It gets into customers' behavior, brings opportunities to boost their ROI.
Why you should outsource your mobile app development project?
Outsourcing your project to a reliable team of mobile app developers can help you in multiple ways since it merges the in-house talent with additional skills, latest technologies, save myriad costs (hiring, infrastructure, and training), ensures timely delivery of the mobile app, allows developers to quickly act on requirement changes demanded by the customers, and provides faster updates.
Which factors affect mobile app development costs?
Factors affecting mobile app development cost include the location, skills, availability, time-zone difference, experience, technologies in use, the platform, the demand in the market, size of the app, plug-ins, integrations, and security. It is essential to discuss the types of security in the initial stages of the development process, as adding it later can be expensive.
How much time and cost is required to create a mobile application?
The requirement of time and money to create a mobile app depends upon the complexity of simple-moderate-high features like social-media login, email subscription, payment gateway, API integration, third-party integration support, complex back-end, customized animations, or more customized features. Therefore, the best way to get an accurate estimate is to talk to the mobile app development company alongside your project requirements.
Does mobile app development include designing, testing, and post-deployment maintenance services?
The mobile app development process depends upon the software development lifecycle that includes – project planning, project design, project development, project testing, and project deployment. Every subsequent stage is interdependent and depends upon Agile Development Methodology.
What are the stages involved in the mobile app development process?
Mobile app development is a multistep process that is carried out in the following steps:
Understood the app development idea
Conduct a competitive market research
Make design mockups of your app
Create your app's graphic design
Develop the mobile application
Submit your app to the Google Play Store/iPhone App Store or both
Which Services are offered by a mobile app development agency?
A mobile app development firm offers the following services:
Android app development
iPhone app development
Cross-platform app development
iPad app development
Mobile app UI/UX design
Cloud app development
Which platform should you choose? Android/iOS or both?
In terms of popularity, both Android and iPhone have a huge user base. Therefore, it is strongly recommended that you develop an app that works for both platforms i.e. cross-platform mobile app in order to reach the maximum number of users.