Top E-Commerce Development Companies
eCommerce developers focus on setting up an online store from the ground up; to expand its reach to a larger audience. It includes ecommerce development, website development, gateway and Chabot integration, PPC advertising, and analytics.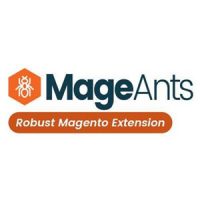 MageAnts

Your Magento 2 Extensions Store
Employees : 10 - 49
Price / HR : $25 - $49
MageAnts ace the Magento industry and is trusted by its clients worldwide and we have various Magento extensions that are useful for various industries. We excel in Magento 2 development and we are the provider of the top 3 Magento 2 extensions provider in Magento Industries. Also, we have a team of qualified professionals who excel in Magento and provide solutions to our clients around the world. We provide all the services like Magento performance optimization, Magento development, Magento responsive design integration, Magento extension customization, and many more.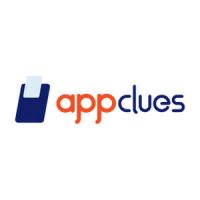 Employees : 50 - 249
Price / HR : $25 - $49
AppClues Infotech was established on the idea of creating a mobile application development company in USA that provides top class mobile applications that capture the imagination of the user through their simple, elegant design and robust features.
A global firm established across 3 countries we have worked for clients all across the globe providing custom mobile app development services.
We have developed mobile applications in diverse fields of businesses like healthcare, on-demand services, GPS based apps, etc.
We at AppClues believe in conquering the mobile application development world and thus strive hard to create amazing mobile applications. We mold the idea of the client into a feature-rich, a simple and elegant mobile application that can reach its full potential.
With a team of highly trained professionals, we at AppClues work on various different platforms for mobile application development which include
• iOS Mobile App Development
• Android Mobile App Development
• Cross-Platform Mobile App Development
• iBeacon Mobile App Development
• Wearable tech Mobile App Development
• UI/UX Mobile App Design
• M-commerce App Development
Our team of more than 50+ developers has created hundreds of applications for the client across the globe and one look at our portfolio will give you an idea of the variety of the projects completed at our company.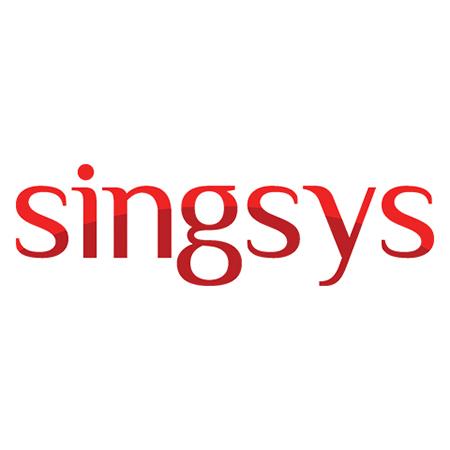 Singsys

Top Mobile App Developer
Employees : 50 - 249
Price / HR : $25 - $49
Singsys, a fast growing mobile and web application development company, offers Android and iPhone Application Solutions at amazingly affordable prices without hassle. The best part of our service is that you will get best support & service that to round the clock 24*7, 365 days a year.
Our mission is to provide affordable quality solutions to our customers by dedicated efforts of our reliable and trustworthy team with high self esteem, sense of ownership and willingness to go an extra mile resulting in satisfied customers.
How does e-commerce website development help?
The key advantages of e-commerce website development include: E-commerce is relatively easier to develop and is exceptionally cost-efficient. It enables business owners to automate every aspect of online store management – inventory, customer support, price management, returns and refunds, cart management, logistics etc. Online stores are accessible 24*7/365 days a year, convenient for the users to shop anytime at their convenience. It helps businesses understand the customer's behaviour, makes it easier for them to penetrate the market and amplify opportunities.
Which platforms are preferable to develop e-commerce applications?
Magento, Woocommerce, Shopify, BigCommerce, OpenCart offer: (1) Unlimited Product Categories, (2) Multilingualism, (3) Analytic Reports, (4) Enhance Storage Speed, (5) Enable Localization, (6) Supports Major Payment Gateways, (7) Easily Scalable as per Business Needs, (8) Highly Flexible, (9) Possesses all Requisite settings and extensions for B2B, B2C and hybrid models. Each one of these e-commerce development frameworks offers countless CSS customizations. These are open-source and free, are self-hosted CMS and come up with initial store setup, a wide range of themes and Plugin integration, store customization and SEO. Often, these facilitate single-click updates that make it easier to find and eliminate bugs and glitches.
Why should you outsource an e-commerce web development company?
Hiring an e-commerce development service provider helps create a spot in the market. It helps minimize issues like cart abandonment, lags in site, presenting the business in front of the prospects, saves time and money. The design of the website allures prospective customers.
How should you select an ideal e-commerce development company?
The performers of an e-commerce development agency depend upon the social media optimization professionals, their skills, expertise, dedication, budget and client testimonials for previous projects.
What features do the e-commerce website development companies offer?
E-commerce development agencies' design sites with built-in marketing tools, warehouse and promotions management simplifying manual tasks. Before hiring a company to do the optimization: ensure what marketing tools they use. Do they offer post-deployment support?
What features should you consider to avoid site abandonment by the visitors?
Businesses can address such concerns and competently resolve them with the assistance of professional e-commerce development companies. Features to look out:
Complicated check-out procedure – minimizing form elements to reduce the purchase time
Integrated secured payment gateway and genuine customer feedback and testimonials as proof of your business conduct;
The loading time determines client retention. Customers prefer the apps/sites that load fast and offer quick check-out; You must also minimize HTTP requests and utilize browser caching to boost the site speed.
The site navigation – design makes it easier to crawl on the web search. Avoid creating sticky navigation, useless back-linking or empty/broken links. Also, the appropriate use of error messages to maintain uniformity should be there.
A webpage should give sufficient details on all listed products and services to their clients. It is crucial to cover necessary information lucidly. Every list item or service should have a detailed description, clear segregation of additional costs and complete disclosure of the final amount.
What extra information should you know about e-commerce website development?
Consider the location of the e-commerce development agency. Check their portfolio and the strategies/comprehensive plans they follow. Also, deliberately reckon that as your customer clicks on a link to read: (1) the roadblock banner opens; (2) stays for 5 seconds; (3) homepage jacket; (4) masthead on the top; (5) subscription box at the bottom; (6) a banner ad on the right; (7) video advertisement below it; (8) main ad banner pushes the content down; (9) skinner on the sides; (10) cookie consent box; (11) sign up to social media handles; (12) survey form; (13) can we send you notifications? Native advertisement articles – will your customers keep waiting? No ways!