Top Cross Platform App Development Companies
Get one app that works across platforms; analyze the benefits of coding once and using anywhere with Xamarin, React Native and Flutter etc.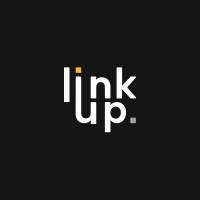 LinkUp Studio

Software engineering company focused on clients success
Employees : 50 - 249
Price / HR : $25 - $49
LinkUp Studio provides smart web & mobile app development driven by strategy and user experience. We take responsibility to deliver fully-features solutions and care about every single process. Our expertise covers a variety of industries, including RealEstate & PropTech, Advertising & Social Media, Leisure & Travel, Legal relations, etc. Our team does more than just coding or design. As a company, we strive to see the full picture to understand the value and impact of what we are building. We think about your business and our main goal is to launch your product on the market with proven quality and an effective strategy.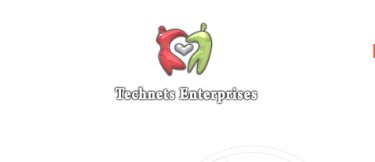 Employees : 50 - 249
Price / HR : $25 - $49
Technets Enterprises is a VueJS development company with 20 years of experience and with a passion for thinking about the future.
We offer Vuejs development for designing, remaking, and testing any project for the web. Our fabulous Vue.js developers help to improve your project and keep it scalable for the future.
Vue.js uses the Model-View-View-Model architecture being amazingly fast and suitable for small to large projects alike.
Technets Enterprises in collaboration with our dedicated Vue.js developers provide you with custom and cost-effective services for building high-end user interfaces that create smooth and high-performance applications. We champion complete web and mobile experiences with proven phenomenal results based on Vue Js. We have a passion for a number of industries including eCommerce business to business platforms or major SAASs within our 150+ projects.
Top Cross Platform app development companies have been diving into creating applications for cross platform as nearly all businesses have been creating their corporate mobile apps and sending across to various mobile devices. Decreasing cost and improving efficiency remains the deciding factor in app development process. Cross-Platform app development allows development of the original app on a native platform like iOS, Android, Blackberry/RIM, Windows etc. and also it will enable developing the original application on single platform for development that will then allow the app to be sent to many different native platforms. Making use of some of the best tools for cross platform app development like Codename one, PhoneGap, Appcelerator, Sencha Touch, MonoCross, Kony Mobile Platform, NativeScript, PhoMobile and Xamarin developers can reuse the code and design apps that can work efficiently on multiple platforms. Learn about some of the most popular app development companies in Cross Platform and the frameworks and tools they have been working on.