Top Content Marketing Companies
Looking for valuable content marketers? Try one of these top content marketing agencies that focus on a strategic marketing approach!

Crest Infosystems Pvt. Ltd.

Web and Mobile Application Development Company Believe in Growing Together!
Employees : 50 - 249
Price / HR : $25 - $49
Crest Infosystems is a Software Development Solutions and Services Provider Company with 10+ years of experience developing future-ready custom business solutions. We have served 80+ clientele and built worldwide recognition in building enterprise development services. It could be possible due to our well-experienced team members who have successfully accomplished 700+ projects across the globe. Our workforce has expertise in delivering affordable enterprise solutions in Mobile, Web, eCommerce, Cloud, Big Data, UX/UI, AR/VR, Blockchain, Machine Learning & AI, Digital Marketing, etc. Our mission is to leverage the latest technologies in order to empower our clients' business transformation into sustainable long-term business growth because we VALUE OUR CLIENTS.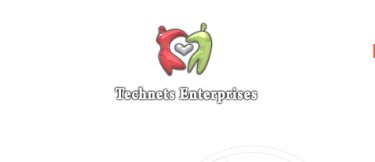 Employees : 50 - 249
Price / HR : $25 - $49
Technets Enterprises is a VueJS development company with 20 years of experience and with a passion for thinking about the future.
We offer Vuejs development for designing, remaking, and testing any project for the web. Our fabulous Vue.js developers help to improve your project and keep it scalable for the future.
Vue.js uses the Model-View-View-Model architecture being amazingly fast and suitable for small to large projects alike.
Technets Enterprises in collaboration with our dedicated Vue.js developers provide you with custom and cost-effective services for building high-end user interfaces that create smooth and high-performance applications. We champion complete web and mobile experiences with proven phenomenal results based on Vue Js. We have a passion for a number of industries including eCommerce business to business platforms or major SAASs within our 150+ projects.