Top ReactJS Development Companies
Take advantage of the great features of the ReactJS framework with the assistance of a well-established ReactJS development company that combines technical innovation with digital transformation to yield high-quality results.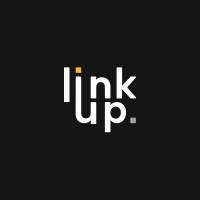 LinkUp Studio

Software engineering company focused on clients success
Employees : 50 - 249
Price / HR : $25 - $49
LinkUp Studio provides smart web & mobile app development driven by strategy and user experience. We take responsibility to deliver fully-features solutions and care about every single process. Our expertise covers a variety of industries, including RealEstate & PropTech, Advertising & Social Media, Leisure & Travel, Legal relations, etc. Our team does more than just coding or design. As a company, we strive to see the full picture to understand the value and impact of what we are building. We think about your business and our main goal is to launch your product on the market with proven quality and an effective strategy.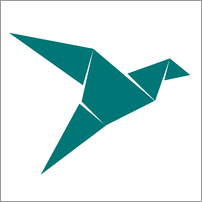 TechMagic

We launch great ideas!
Employees : 50 - 249
Price / HR : $25 - $49
TechMagic is a software development company focused on JavaScript application development, mobile app development, AWS, and Serverless consulting. Our narrow technology focus helps to build highly skilled remote dedicated teams for startups and established organizations.
Today, our technology stack is based on Node.js, TypeScript, Angular, React, Vue.js, GraphQL, AWS, Serverless, Firebase, and more.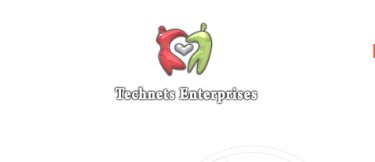 Employees : 50 - 249
Price / HR : $25 - $49
Technets Enterprises is a VueJS development company with 20 years of experience and with a passion for thinking about the future.
We offer Vuejs development for designing, remaking, and testing any project for the web. Our fabulous Vue.js developers help to improve your project and keep it scalable for the future.
Vue.js uses the Model-View-View-Model architecture being amazingly fast and suitable for small to large projects alike.
Technets Enterprises in collaboration with our dedicated Vue.js developers provide you with custom and cost-effective services for building high-end user interfaces that create smooth and high-performance applications. We champion complete web and mobile experiences with proven phenomenal results based on Vue Js. We have a passion for a number of industries including eCommerce business to business platforms or major SAASs within our 150+ projects.
Few Important Questions You Should Ask Before Hiring a ReactJS Development Company
Are you looking for a ReactJS development company that is second to none? Here are some questions you should ask to check the credibility of the firm:
1. What are ReactJs development services a company offers?
ReactJS UI/UX development
ReactJS custom development
ReactJS maintenance & support services
ReactJS migration and upgrade services
ReactJS plugins development
ReactJS portal development
ReactJS web apps development
2. Why should you hire a ReactJS development company over freelance ReactJS developers?
Both ReactJS app development firms and freelance developers hold expertise in translating your idea into reality. But why should I hire a ReactJS development company only, instead of freelance developers? Here is why:
Qualified IT specialists
Proven track record of successful project completion
Quality and security check at best
Reliable development support
Compliance with the deployment guidelines
Followed by modern architecture and quality standards
3. Does the company sign an NDA to protect your idea?
Since every idea is unique, it is essential to take sufficient measures to ensure confidentiality. Ask your company to sign an NDA with you before sharing the confidential information of your project to build a trustworthy relationship.
4. What is the time frame required to build the ReactJS web application?
The timeframe required to build the ReactJS web application is subject to the complexity of the project. Since every project shares a different complexity level, predicting the exact time frame is not possible. Connect with the ReactJS web development company to know the exact timeframe required to build your web application.
5. What are the benefits of outsourcing ReactJS web development projects?
Here are a few of the key benefits of outsourcing your project to a ReactJS web development company:
Access to the top ReactJS web developers
Low development and operational cost
Adaptability to your time zone
Reduced development time
Assured quality services
Utilization of state-of-the-art technology
A better understanding of different technologies