Top Java Development Companies
Get a chance to work with top Java Developers from the global community by picking from this comprehensive listing of top java development companies.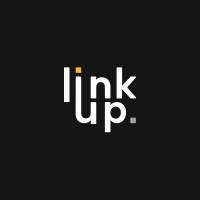 LinkUp Studio

Software engineering company focused on clients success
Employees : 50 - 249
Price / HR : $25 - $49
LinkUp Studio provides smart web & mobile app development driven by strategy and user experience. We take responsibility to deliver fully-features solutions and care about every single process. Our expertise covers a variety of industries, including RealEstate & PropTech, Advertising & Social Media, Leisure & Travel, Legal relations, etc. Our team does more than just coding or design. As a company, we strive to see the full picture to understand the value and impact of what we are building. We think about your business and our main goal is to launch your product on the market with proven quality and an effective strategy.
Although Java faces a tough competition from Kotlin, but it is still the foundation and preferable development environment for Android. Java developers are here to stay with the next generation Java JDK 12, yet to be released in March 2019. Many enterprises are driving their legacy applications by trusting on Java. It is popular choice for data scientists, IOT, Artificial Intelligence and Machine Learning.