Top Digital Marketing Companies
Marketing online offerings on a digital platform via emails, search engines, and social media are digital marketing. It leverages the overall business appeal and makes it accessible to a larger global audience in a cost-effective way.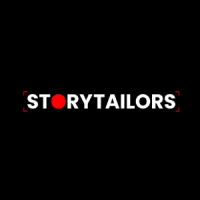 Storytailors

Trusted production support in 100+ countries
Employees : 10 - 49
Price / HR : $100 - $149
Storytailors is a global video production agency providing production support to media & film professionals around the world. We have a network of production experts in 100+ countries and offer our clients complete business video production services. If you want to film a documentary, a promotional video for a corporate client, a cover story or a TV commercial, we are the ones you need to call. We can help you out with location scouting, equipment rental, film crew sourcing, and even video production studio rental. Storytailors is a one-stop video production agency and our aim is to provide global support regardless of where you need to shoot.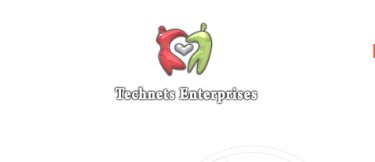 Employees : 50 - 249
Price / HR : $25 - $49
Technets Enterprises is a VueJS development company with 20 years of experience and with a passion for thinking about the future.
We offer Vuejs development for designing, remaking, and testing any project for the web. Our fabulous Vue.js developers help to improve your project and keep it scalable for the future.
Vue.js uses the Model-View-View-Model architecture being amazingly fast and suitable for small to large projects alike.
Technets Enterprises in collaboration with our dedicated Vue.js developers provide you with custom and cost-effective services for building high-end user interfaces that create smooth and high-performance applications. We champion complete web and mobile experiences with proven phenomenal results based on Vue Js. We have a passion for a number of industries including eCommerce business to business platforms or major SAASs within our 150+ projects.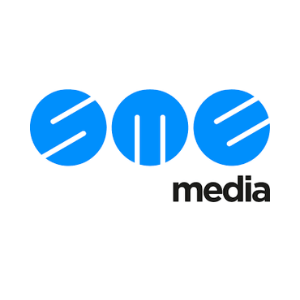 SME Media

Web Design Services
Employees : 50 - 249
Price / HR : < $25
SME Media is a company that has specialization in offering web design services and digital marketing services such as SEO, PPC, content marketing, and social media marketing to all scales of companies. By providing fully tailored solutions aligned with the business needs and goals, the company goes a long way to boost business awareness, improve quality leads, and yield the maximum ROI.
Questions To Ask Before Hiring A Digital Marketing Company
Here's a list of questions to ask from competent
Digital Marketing Agencies
for online business growth of your business.
How is digital marketing helpful?
Digital marketing involves promoting a brand, product, services across online platforms. It includes various mediums like advertisements, emails, blogging etc. This practice helps a business in building a viable online presence and retains customers.
What is a digital marketing plan?
Every marketing plan starts with a digital strategy as a business needs to focus on their clients, capture new and retain existing ones. To get through, they think of creative ways to connect with the right people in the right place and deliver a message that gets across. This time-bound business objective is known as a digital marketing plan. Businesses communicate the benefits of their services in a way that resonates with the customers.
What advantages does digital marketing bring?
Cost-effective: Digital marketing campaigns are generally cost-effective and effective in getting a higher return on income.
Niche Audience: It helps businesses focus on their niche audience. It becomes much easier to make people understand what they have to offer when they know that they will eventually be interested.
Featured Advertising: Businesses feature the advertisements in the social media feed and SERPs of potential customers to get along with the brand or its services.
Brand Promotion: Digital marketing helps promote the brand name online. It makes them visible in the market, uplifts value, and gives customers a platform to rectify grievances and suggest rapid resolutions to enforce the trust.
View Results: Best digital marketing brings immediate results and is convenient to analyze.
Scalable: Digital marketing is flexible to changes. Businesses can easily mould their strategies to suit the current market requirements.
Track in real-time: Digital marketing agencies track the results in real-time. It is easier to make changes, invest, and analyze the performance.
What are the various components of a digital marketing plan?
The building blocks that make up for an online marketing strategy includes:
Advertising in the form of images, text, pop-ups, banners, and video;
Content marketing: blog posts - case studies - whitepapers - the digital content assets help acquire customers through organic and paid efforts.
Email marketing involves sending promotional messages to a segmented group of prospects. These are customizable according to the target business's needs.
Mobile marketing involves promoting products and services via phone calls and short messages. It involves a comprehensive mobile marketing approach like optimizing websites, landing pages, emails, and content.
Paid search increases business visibility by allowing companies to bid for keywords and purchase advertising space in the search engine results.
Programmatic advertising involves automated bidding for digital advertising. It takes care of the locations where they display advertisements, who is looking at them, and how you can improve.
Reputation marketing involves gathering and promoting positive online reviews. Such reviews have the potential to influence customer's buying decisions and building the overall brand reputation.
Search Engine Optimization involves improving organic traffic to your website. It includes technical and creative tactics to improve the website's search engine rankings by increasing awareness.
Social Media Marketing involves paid strategies to market their services on social media platforms like Facebook, Twitter, Pinterest, LinkedIn, YouTube, and Tumblr etc. Digital marketing campaigns combine organic efforts like sponsored content and paid advertising promotions on primary social media channels to reach a larger audience and amplifying the brand.
Video Marketing is an engaging and interactive way to showcase the products and service launches, events and special announcements and provide educational content and testimonials.
Web Analytics helps marketers track online user activity. It helps to analyze website traffic with the help of Google Analytics, Adobe Analytics, Coremetrics, Crazy Egg and more.
Webinars involve virtual events allowing companies to interact with new and existing customers irrespective of their location. It is an effective way to present the relevant content to the target audience in real-time. It helps to engage directly with the audience, generate new leads, and strengthen relationships.
What are the various types of digital marketing strategies?
Various digital marketing strategies to target regions, industries, or audiences to expand their business include keywords, cross-links, back-links and original content. Search engine optimization (SEO), Social Media Marketing (SMM), Content Marketing, Conversion Rate Optimization, Online Reputation Management, Public Relations, micro-moments focus on customers' immediate intent to know "go-do-buy" something.
What are popular digital marketing trends?
Some commonly used digital marketing trends include influencer marketing, video marketing, search engine optimization, email marketing, and content marketing.
What mistakes should a digital marketer avoid?
Businesses should avoid: Absence of clear goals, focusing on the wrong audience, ignoring mobile users, spamming subscribers (set the frequency of emails/response; set relevant content for emails), not setting an engaging and customer-centric content (have an understanding of the geographical location, target audience, cultural influence to avoid derogatory content).
Why should you hire a digital marketing company?
Digital marketing is as tricky as any other profile on board. It's not easy to come up with a winning strategy.
Top digital marketing companies
promote their services as being affordable, have better insights, have the efficiency to improve the ROI, being transparent – time-bound – following best marketing practices, following marketing strategies to push deliverables, are flexible and scalable.
Which digital marketing tools are preferred?
SMM software is suitable for Campaign Management, Collaboration, Multi-Account Management, Publishing Management, Scheduling, and Social Analytics etc.
Email Marketing Software has Auto-Responders, Image Library, and Template Management etc.
SMS Marketing Software that can efficiently broadcast personal messages and organizes multiple groups.
Marketing Automation Software streamlines digital marketing campaigns, manages leads, segments and targets, and increases ROI exponentially.